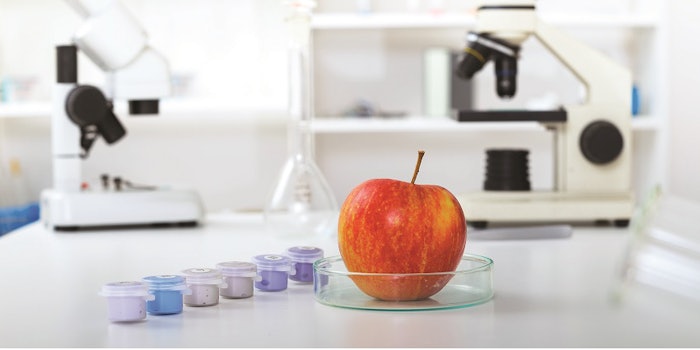 Understanding and implementing new rules for food safety has been complex. For many manufacturers, it can be unclear what the current best practices are to prevent contamination and ensure compliance. This is particularly challenging in flavors, a complex market segment with many players. Manufacturers may use a variety of different flavor ingredients sourced from multiple suppliers to create the mouthwatering appeal that differentiates a product. Understanding the drivers for recent changes in food safety regulations, certification options and actions food manufacturers should take will bring some clarity to this cloudy picture.
It's clear that a major shift was needed throughout the entire supply chain to improve protection in the food supply. Prior to new regulations such as the FDA Food Safety Modernization Act (FSMA), food safety throughout the industry followed a reactive model. By adopting practices that identify and prevent issues such as contamination, manufacturers protect public health, consumer trust and the integrity of their reputations and brands.
The World Health Organization estimates that one in ten people worldwide fall ill, 33 million healthy life years are lost and 420,000 people die due to foodborne illness every year (one-third of those deaths are estimated to be children under five).1 With FSMA, the U.S. is leading the way within the global food industry. Manufacturers and regulatory agencies in many countries, aware of the significant threat of foodborne illness and other hazards within the food supply chain, are treating U.S. standards for food safety and quality as globally recognized benchmarks. Some countries are also adopting similar legislation to FSMA—such as China's 2015 revised Food Safety Law and Canada's Safe Foods for Canadians Act.
It is critical for manufacturers of food products and ingredients worldwide to understand the requirements to minimize risk, identify gaps and noncompliance issues and implement needed changes quickly.
Why Did the Approach to Food Safety Need to Change?
FSMA is the most sweeping reform of U.S. food safety laws since the 1930s. Initially signed into law in 2011, the Act came with many ambitious deadlines for rulemaking and rolling out new standards. It was not surprising when the complexity of such a huge undertaking led to progress shortfalls and general industry confusion about exactly what standards and requirements changed and when. Rules continued to be implemented over the next five years, culminating in a complete implementation last year. However, the confusion has not completely abated. Many requirements, such as foreign supplier verification, are less clear than requirements for preventive control and hazard management, the latter being a step that many manufacturers were already doing to meet the changing needs of the market.
The goal of introducing risk-based preventive controls within the food industry is to reduce the potential for contamination and minimize recalls, which is a departure from the days of simply developing a responsive plan for when contamination had already happened. FSMA was developed in response to a well-known industry need for such a paradigm shift. In 2009, 90% of American voters said they supported the adoption of greater federally mandated food safety measures, up from 53% in 2008, which was no doubt bolstered by a rash of food contamination outbreaks and subsequent recalls in the 2000s.2 Recalls of products such as ice creams, pet food, seasonings, baked goods (including flour, frozen waffles and snack cakes), hummus, soups, teas, frozen vegetables, pre-bagged salad mixes and meat products in the late 1990s and early 2000s significantly influenced consumers and even led some manufacturers to file for bankruptcy when they could not recover.
Recalls—whether issued voluntarily by manufacturers or mandated by the FDA—can be related to a number of potential or confirmed hazards: pathogenic contamination, spoilage potential, improper packaging or labeling, undeclared allergens and foreign ingredients. In some notable cases that garnered media attention, multiple manufacturers were forced to issue recalls after a hazard had been linked to a particular supplier. For example, cases of rice proteins and wheat glutens sourced from Chinese suppliers tested positive for melamine, which resulted in recalls of various dairy products in the U.S. Cases such as this underscore the importance for manufacturers to vet supplier food safety practices, registrations and certifications, in addition to adopting their own food safety programs.
Foodborne illnesses cost the U.S. food industry $55.5 billion every year.3 Beyond the extensive costs of a recall and lost revenue, food contamination can also devastate a brand, wiping out all of the consumer trust that a manufacturer has worked to earn. For manufacturers of end products, it can be very difficult to control hazards upstream in the supply chain, such as ingredient manufacture, transport or harvesting. However, the end product brand will still suffer in the event of a recall regardless of the source of contamination.
This is why FSMA and current c-GMPs call for greater control and traceability throughout the supply chain. Most manufacturers know that they need to maintain a Hazard Analysis and Risk-based Preventive Control (HARPC) plan, but it is also necessary to take the extra step of assessing suppliers to ensure they have done the same. If an ingredient is sourced from a supplier without rigorous preventive controls, there is a significant risk for contamination to enter the supply chain, tainting the manufacturer's operation and escalating the possibility of a recall.
Meeting FSMA and Current c-GMPs
Although FSMA does not require third-party certification, this is the easiest way for manufacturers to verify that ingredient suppliers meet food safety standards. Third-party certification facilitates the identification of gaps and drives continuous improvement and conformity to the standards.
No two food safety plans are the same. Commonly adopted food safety certification schemes include FSSC 22000, SQF, IFS and BRC, which are ISO accredited, Global Food Safety Initiative (GFSI) recognized schemes (ISO standards are independent, non-profit, transparent, and maintained by global, cross-functional experts). There are a number of factors for manufacturers to consider when selecting one of these schemes, including:
How Comprehensive Is It? – Some processes rely on a process/product scheme, which essentially involves "checking the boxes" on certain requirements. Others are more rigorous and require a strict management certification scheme as well as surveillance audits. The more rigorous the scheme, the harder it is to become certified and also maintain certification, but this ensures a higher level of conformity and tighter hazard control. Some schemes, lay out a very complex and proscribed set of controls, whereas others serve more as a framework, allowing manufacturers some flexibility while ensuring all standard requirements are met.
Ideally, the scheme or combination of schemes should call for:
Food safety and quality management system (internal audits, traceability, policies, organizational structure, supplier approval, procedures)
Site standards (equipment, maintenance, waste disposal, hygiene, storage/transport)
Product control (design, testing, packaging)
Continuous improvement
Personnel (leaders specifically trained in courses required by FSMA and proficient in food quality and safety controls)
Is it Recognized Globally? – To ensure a particular certification scheme meets all applicable standards and regulations, manufacturers should ensure it is accepted by the GFSI, the European Cooperation for Accreditation (EA) or other accreditation bodies located in regions where the product may be imported/sold. In general, if a certification is accepted by EA, most accreditation bodies will likely accept it.
How It Works with Other Process-Related Schemes – Some certification schemes incorporate or are designed to integrate with other necessary processes. For example, FSSC 22000 incorporates ISO 22000, PAS 220 PRPs, HACCP, and Codex and also integrates with supply chain systems, ISO 9001 for quality and ISO 14001 for environmental management.
Number and Complexity of Audits – For schemes such as SQF and FSSC 22000, audits occur in multiple stages for a more rigorous approach. There may also be surveillance audits in addition to registration audits and internal audits.
Actions for Manufacturers to Take
As a food product or ingredient manufacturer, there are a number of critical steps to ensure that all food safety requirements, including c-GMP's, are being met, minimizing the potential for a recall and the related costs and reputation damage that come with it.
Adopt a food safety certification scheme that meets the needs of your operation and applicable regulations. It is important to understand all regions where products may be imported and ensure the scheme meets the standards for that region.
Ensure that all ingredient suppliers also meet the same standards. No matter how rigorous a manufacturer's food safety program may be, they open the door for contamination when selecting upstream ingredients, such as flavors that have been produced to less stringent standards. The easiest way to ensure that ingredients have been produced in a manner that minimizes risk is to seek manufacturers offering third party certification.
Ask suppliers if they are FDA registered – even if they are not located in the U.S. If a flavor ingredient manufacturer is located in Europe and imports to the United States, both the original flavor manufacturer and the end product manufacturer must be registered with the U.S. FDA. In addition, FSMA's section on foreign suppliers mandates that these manufacturers meet the same standards as U.S. manufacturers.
FSMA gives the FDA the power to conduct random audits at any time. If a manufacturer can't establish traceability for all ingredients, it could result in a disruption to operations, or at worst, a failed audit and a potential mandatory recall. Even manufacturers outside the U.S. could be subject to an FDA audit if they supply food ingredients such as flavors that are sold into the U.S.
Six years after FSMA was passed, prescriptive food safety management continues to become increasingly standard across the international supply chain. However, there is still a long road ahead until the shift away from classical reactive methodology is complete. The number of FDA recalls has barely lowered even with implementation of increasingly rigorous standards, with 8,305 FDA products recalled in 2016, versus 9,288 in 2011.4 USDA recalls actually increased over the same time frame, from 103 recalls involving approximately 40 million pounds of food in 2011 to 122 recalls involving approximately 58 million pounds in 2016.5
Few would disagree that preventive controls are the best tools we have to protect both brand reputation and the end consumer, while also guarding against the fallout from a recall. While changes to global food regulations can be complex and even confusing, by taking the appropriate steps, food manufacturers can get ahead of requirements and greatly minimize hazards in their operations.