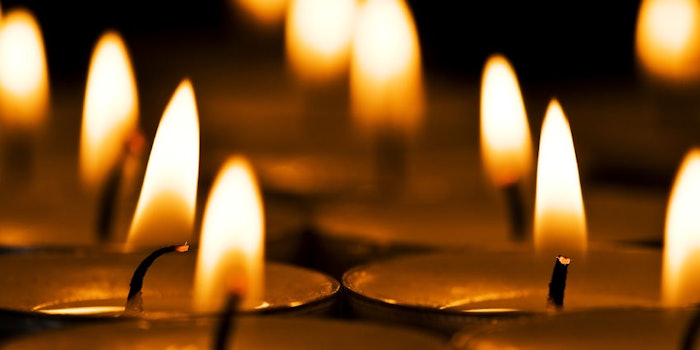 On March 29, 2017, Eugene (Gene) Grisanti passed away after his battle with cancer. Grisanti previously worked as the FEMA president in 1976-77 and the CEO of International Flavors and Fragrances (IFF).
Grisanti's role in the flavor and fragrance industry continues to impact and benefit FEMA and its members. Steve Tanner, president and CEO of Arylessence, paid homage to Gristanti at the IFRANA Spring Dinner in Woodland Park, New Jersey on April 5.
Grisanti attended Holy Cross College, Boston University and Harvard Law School where he began working with the law firm Fulton, Walter and Halley. He served as the general counsel for IFF's firm, where he worked for 38 years. Grisanti continued to progress through the company to become CEO and chairman of the board where he retired in 1999.
Grisanti was interested in the arts, serving on boards for the New York Ballet as the chairman, the New York Botanical Garden as vice chairman, the Lincoln Center for Performing Arts and the Metropolitan Opera. Other boards that he served on included the Rockefeller University, the Ambrose Monell Foundation and the G. Unger Vetlesen Foundation. He focused most of his attention on the board for the Multiple Myeloma Research Foundation (MMRF).
Grisanti resided in Jupiter, Florida when he passed away and is survived by his wife, Gretchen Schoenhof Grisanti, and his three children from his first wife, Anne Couming Grisanti, and five granddaughters. He also had three stepchildren, five step-grandchildren, a sister and a brother.
The New York Times highlighted an obituary with a guest book available for loved ones to sign. There will be a private funeral for immediate family following an announcement for a public memorial service. In lieu of flowers, donations are welcome to the MMRF.