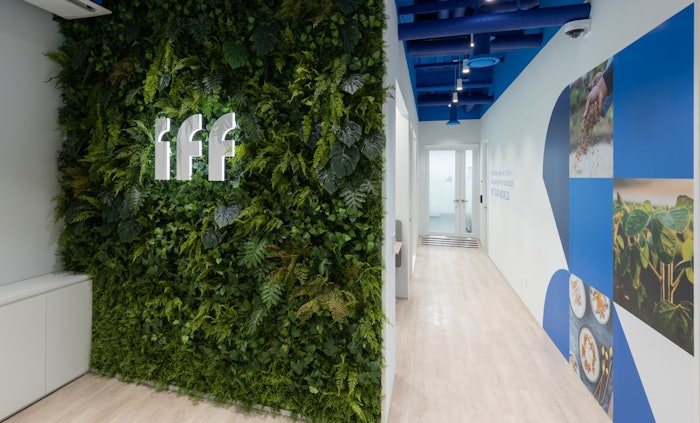 courtesy of IFF
On November 9. 2023, IFF announced the opening of its first dedicated food and beverage lab in Gangnam, Seoul, South Korea. ​The co-creation center is designed to reinforce the company's commitment to Be the Premier Partner.
Related: IFF Launches Sound Logo to Illustrate Multi-sensory Dimensions of Scent
The center is said to support beverage, culinary, snack, and dairy manufacturers with greater speed-to-market through insights-led innovation. Manufacturers will have access to advanced lab technology, and the expertise and knowledge of IFF's team of food designers. The center features dedicated customer co-creation design spaces and a dairy and beverage ultra-high temperature (UHT) pilot plant for small-scale product pilot testing. It also houses a professional culinary kitchen, where IFF's team will develop savory seasoning solutions for instant noodles, snacks and local sauces.
"This innovation center marks an exciting milestone, showcasing our dedication to pioneering innovation and enhancing accessibility for our valued customers," said Li Yongjing, Ph.D., president, Nourish, Greater Asia, IFF. "As a leader in integrated ingredient and flavor solutions, our strategic approach enables us to co-create food and beverages that resonate with consumers. This investment underscores our commitment to ensuring that our customers can swiftly adapt to the demands of a rapidly growing market and evolving consumer preferences."