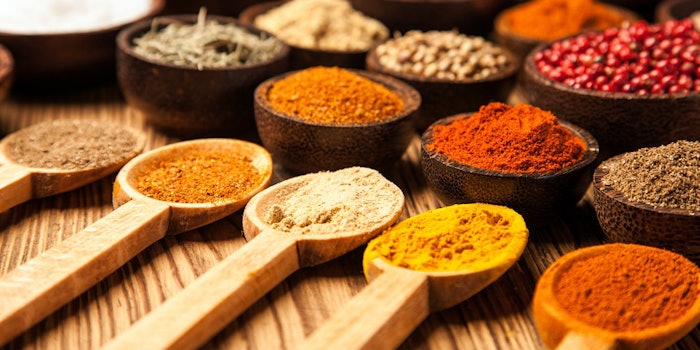 Sensient Flavors has announced its all natural flavor collection, a series of flavor material collections for use in product development. 
Based on Sensient's range of natural extracts, Natural Origins, the collections are derived from the named source (FTNS) botanical and other organic-based ingredients. Each collection is separated based on the type of raw material and can be used in a range of applications. The collections include:
Floral collection. A collection of spicy and herbaceous floral flavors, which include jasmine, chrysanthemum, desert wildflowers, elderflower, geranium, rose, lavender, orange blossom, cherry blossom and hibiscus.
Tea collection. This collection contains green tea, matcha tea, white tea, cascara tea, rooibos, chai tea, black tea and earl grey.
Spice collection. A range of classic spices such as black pepper, pink peppercorn, star anise, clove bud and saffron, which can be used in beverage development. The series also offers cinnamon, capsicum, cardamom and licorice that can be used in bakery and dairy.
Herb collection. This collection includes garden mint, coriander leaves, sage, rosemary, hops, oregano, basil, thyme, lemongrass and aloe vera.
Ginger collection. This collection contains a variety of gingers with different flavor profiles. They include classic ginger beer, ginger ale, ginger root (gari), spicy ginger, Nigerian ginger and Chinese ginger (galangal).
"As sophisticated consumers demand more natural, healthier options, and the chance to express their individuality, botanicals are making a comeback in the food and beverage world," said Barbara Lezzer, director of marketing Europe of sweet and beverage, Sensient flavors.