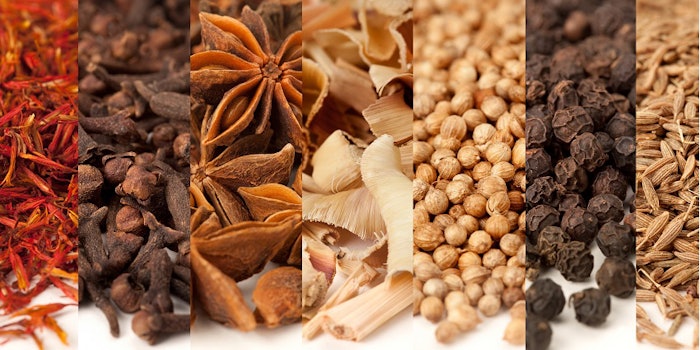 According to a recent Research and Markets report, the U.S spice and seasoning market is expected to grow at a CAGR of 6.79% between 2017 – 2021.
The report looked at the sale of chili, mint products, spice and oleoresins, pepper, cumin and ad trumic, in addition to calculating key trends. One of the largest trends is the increasing demand for organic spices, which is expected to rise the most in the forecasted period.
In addition, the perfume and cosmetics industry is interested in spices for its products. Ceylon cinnamon, saffron and clove bud are among the most popular spices in perfumery. Spices like nutmeg and ginger oil are also being sought out for after-shave lotion and cologne ingredients.
Though the spices market is experiencing growth, it isn't without its obstacles. Adulteration is one of the main issues facing the food industry. In ground spices, it is particularly an issue, as it is often difficult to verify its quality.