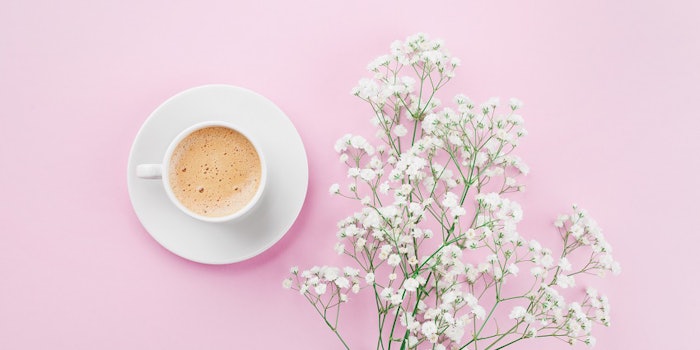 Per a recent Future Market Insights report, the floral flavor market is expected to trend worldwide in RTD beverages.
Beyond Tea 
The report predicts that floral flavors in RTD beverages and food products will expand in both reach and product diversity. Popular floral flavors such as chrysanthemum, hibiscus, jasmine, lavender, rose, orange blossom, chamomile, cherry blossom have made their way into products like waters, alcoholic beverages, ice creams and candies.
One of the largest segments of the industry, beverages, is especially seeing a growth boom. Historically, floral flavors such as jasmine, rose and chamomile have been used in teas but are now making their way into other types of beverages. Companies like Blossom Water and H2 Rose are moving passed tea and creating full lines of floral-infused waters.
From Europe to North America 
The biggest regions of the global floral flavor markets are Europe, the Middle East and Japan. The demand for floral flavors has especially impacted the European flavor market. In Germany, Alpro launched an apricot and orange blossom-flavored soy yogurt, and in the UK Rowntree released a fruit and flower-infused pastilles. This trend has led companies like Wild Flavors to expand its floral flavor ingredient range to meet consumer demands.
Though floral flavors are more popular in Europe and Middle Eastern countries, the trend is slowly moving westward. The increase in popularity in North America is in part due to health-conscious consumers looking for more natural products. Innovations in beverages such as hybrid beverages have also driven products with floral flavors.