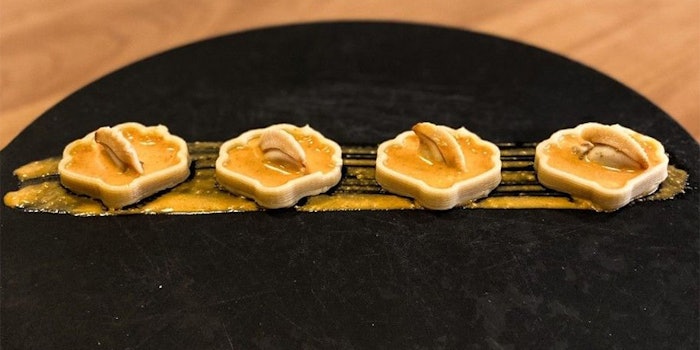 Indukern's food division is partnering with Natural Machines to offer ingredients and products designed specifically for Foodini, a kitchen appliance with 3D printing technology. 
Related: 9 Things to Know About the Global Flavors and Fragrances Market
The partnership is part of the 3D-Foodind project which supports Spanish companies committed to innovation based on technology and knowledge. The project finished in June 2020 and a product is pending market release. 
"We have taken advantage of the existing synergies between both companies to create a winning project that helps us continue to grow and better position ourselves as a benchmark brand in 3D printing of food," said Emilio Sepúlveda, executive director (CEO) of Natural Machines.