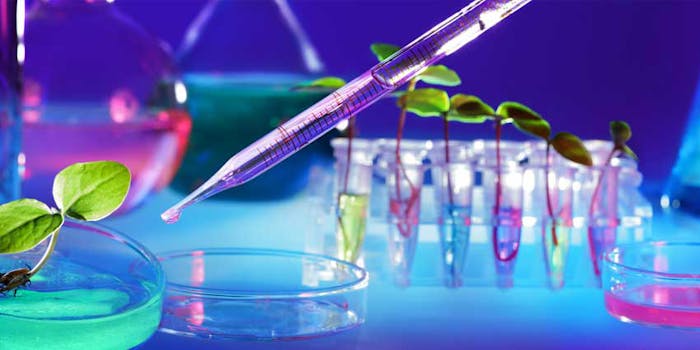 Biotechnology is growing as it offers an alternative direction from conventional uses to produce flavors and fragrances (F&F). According to data from Transparency Market Research, the global biotechnology market is set to be worth at $414.5 billion by the end of 2017. This report also highlighted that the global biotechnology market has a significant opportunity to grow and boost the future of the F&F market.
Perfumer & Flavorist spoke to Firmenich and De Monchy Aromatics to discuss the growing opportunities in biotech for F&F.
Julien Firmenich, vice president of ingredient sales and Christopher Dean, vice president of biotechnology and process engineering at Firmenich shared their insights on the growing trend.
"We are seeing a strong demand for biotech materials across both our perfumery and flavor businesses," they explained. "We are committed to biotechnology, as its optimal environmental profile, meets our vision to shape a sustainable future through our innovation."
Biotech's Background
Biotechnology has two methods in production, but a variety of uses.
"Setting aside plant cell and tissue culture techniques, there are two broad microbial methods used in biotech," said Henry Gill, managing director, De Monchy Aromatics. "One makes use of living systems such as bacteria or yeast—this is often termed fermentation and involves the novel synthesis of the target molecule from supplied metabolites. The second uses enzymes derived from microbial living systems to catalyze the conversion of a structurally related precursor—[like] valencene to nootkatone—and is often described as bioconversion."
He continued to explain how chemically, biotech materials are not different from those produced through traditional routes and can be applied in the same ways. However, the production costs associated with these materials are initially normally higher than conventional methods, added Gill.
Meanwhile, Firmenich and Dean explained how flavor molecules were made using biotransformation processes dating as far back as the 1990s at Firmenich.
"In more recent years there has been a surge in the development of fermentation processes to make perfumery ingredients; Clearwooda is a very good example of this trend," they said. "Our flavorists and perfumers then use a "palette" of such ingredients to create formulations which go into consumer products."
Natural Ingredients within Biotech
Natural ingredients are a key driver toward biotechnology's growth.
"Ingredients made by classical biotechnology are considered natural, such as wine, beer, cheese, soya sauce or even agarwood oil," said Firmenich and Dean. "Moreover, there is clearly a need to increase a sustainable access to many botanical natural ingredients, especially those prone to supply shortages or important price fluctuations."
At the 2017 FlavourTalks Amsterdam, a couple of companies discussed how the use of biotechnology to produce flavoring materials is on the rise. Evolva for instance utilizes yeast fermentation to produce valencene, nootkatone and vanillin with other flavors such as saffron and stevia sweeteners (Reb D/M blend). Another example, Isobionics, is producing natural valencene and natural nootkatone, isolated from fermentation using the bacterium Rhodobacter. Additionally, Ralf Berger of the University of Hannover described the production of L-arginyl dipeptides and lignans for use as salt taste enhancers using a fungal derived peptidolytic enzyme.
While biotechnology continues to expand, Gill explained the significance of these processes is creating solutions for natural ingredient scarcity.
"It is in fact the other way around—it is the scarcity of natural ingredients produced by conventional routes that is driving the investment in biotech routes," he said. "There will always be demand for FTNF flavor molecules such as vanillin ex vanilla beans that vanillin derived from ferulic acid will not replace."
The Future is Bright
The F&F industry is continuing to grow the biotechnology market with new ingredients—some to be showcased at the World Perfumery Congress in June 2018.
Firmenich and Dean discussed how biotechnology will impact the F&F industry in the future.
"Firstly we see a strengthening of the trend driven by the need for sustainable, renewable, affordable ingredients with steady supply," they said. "This just makes sense for consumers and business. This is why we are seeing an increase in demand for 'white biotechnology' solutions, based mainly on fermentation and biocatalysis. This program will benefit from the future developments of feedstocks from biorefineries."
The company is also focused on developing green biotechnology using non-GMO breeding methods, to improve the productivity of key ingredients. As consumers demand clean labeled products, the biotech realm offers the F&F industry an opportunity to meet those needs.
According to Gill, the biotech segment offers significant benefits for the industry. Biotech solutions contribute to decreased production costs and environmental impact. By replacing conventional chemical methods with fermentation technology, it's an opportunity for companies to manufacture large quantities in a sustainable manner.
Footnote:
aClearwood is a registered trademark of Firmenich