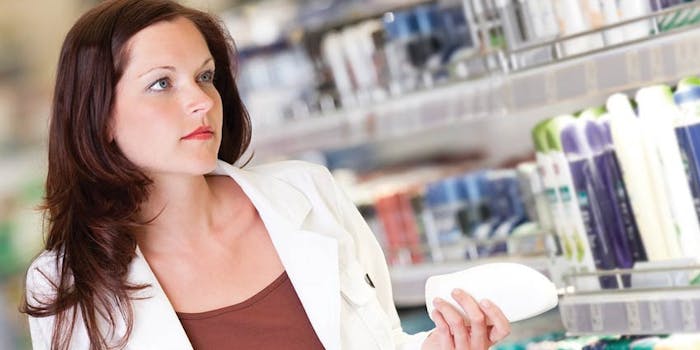 What does "clean label" mean? From a consumer perspective, I envision products bearing labels that promote the omission of certain ingredients; e.g., preservative-free, no artificial flavors, non-GMO, etc. Or, products positioned with wholesome and ethical marketing messages around an especially short and simple ingredient list.
As a science editor, however, I realize clean label is subject to interpretation—and even exaggeration. In fact, according to Clean-Label.de, the term clean label is free for general use, i.e., is a non-registrable trademark, so it is not easy to define. In fact, most manufacturers use this ambiguity to define it as needed, commercially [1].
Gocleanlabel.com describes it as "A consumer-driven movement, demanding a return to 'real food' and transparency through authenticity." This includes food products containing natural, familiar, simple ingredients that are easy to recognize, understand and pronounce, and does not include artificial or synthetic ingredients." Food Business News even declared clean label as the "trend of the year" in 2015 saying it's the industry's answer to "the call for simple ingredients" [2].
Others consider natural, organic and even gluten-free and low-fat claims in this same clean label mindset. So, what does clean label mean from a technical standpoint? A few food-focused trends have risen to the top, offering insight for the F&F audience, namely: shorter and simpler ingredient lists, replacement ingredients and gentle processing methods.
Not Seeing is Believing
Perhaps the most clear-cut answer to clean labeling is choosing fewer and commonly known ingredients—or how you declare them. Ross White, applications manager for nutrition, the Americas, at FMC Health and Nutrition stated, "When we look at [developing materials for a] clean label, that might limit the ingredients available to modify texture and taste, simply because customers are interested in only seeing certain ingredients on their finished label" [3].
A report from the 2016 Institute of Food Technologists (IFT) convention and expo reiterated this consumer driver. "Consumers continue to push manufacturers to produce lightly processed food products with ingredients that are easy to understand." Pause for a moment; what might "lightly processed" mean? More on this later.
The same IFT report describes ingredients ranging from starches and preservatives, to sweeteners and flavor enhancers that meet the demands of clean label products [4]. Examples included: a baker's yeast extract for flavor enhancement and taste modification without chemical additives; inclusions for ice cream without artificial flavors or colors designed to absorb fat and moisture to impart a dense, cake mouthfeel; and texture and stability ingredients that meet organic and non-GMO label requirements.
Formulating by Proxy
Choosing only familiar and simpler-sounding ingredients for a product will naturally limit the number of chemistries available. In contrast, replacement or alternative ingredients offer numerous opportunities for development. They are also relevant for clean-label consumers, depending on one's interpretation of the trend; and organic, sustainable, free-from, non-GMO and natural variations of everything from A to Z currently exist or are in development.
For example, new work from the University of Massachusetts and the Nestlé Development Center explores the use of natural Quillaja saponin-stabilized emulsifiersa in model coffee creamers, to replace synthetic emulsifiers [5]. In a test o/w liquid creamer emulsion, 2% Quillaja saponin produced a whitish milk color (L* = 86–90) similar to the commercial liquid creamer (L* = 91–93). The test creamer was also stable against droplet aggregation and creaming from pH 3.5 to 7.0, which was attributed to a small droplet diameter and high droplet charge.
Adding the test creamer to hot black coffee (85°C) at varying coffee concentrations (0.85–1.7%) and fat content (0–1.5%) also produced whitish coffee drinks similar in appearance to the commercial creamer. The addition of sugar (1 g or 2 g) to the coffee, followed by the test creamer, also had no effect on the stability. The researchers therefore concluded the natural emulsifier could replace synthetic ones in food and beverage applications.
Pressure on Processing
Another technical aspect to clean labels reverts to the "lightly processed" statement mentioned earlier. A new paper from National Taiwan University surveys the current and future use of high-pressure processing (HPP) as an alternative to heat processing in foods; whether or not high pressure is considered light processing is a debate for another time [5].
According to these researchers, "an increase in consumer interest for high quality foods with fresh-like sensory and additive-free attributes [has] led to the development of non-thermal food processing technologies." So at least in their view, thermal processing is more detrimental to food properties than HPP.
Indeed, HPP can effectively eliminate pathogens at room temperature and extend the shelf-life of foods while maintaining the organoleptic properties and nutritional value of foods. It has even been approved by the U.S. Food and Drug Administration to replace traditional heat pasteurization, and can be combined with other related food and product trends; e.g., organic, pro-health, etc.
This is one example of advances in processing that relate to the consumer demand for clean labeling. And, according to this report, despite the higher costs, the use of HPP has gradually increased globally to nearly US $10 billion, as of February 2017.
The bottom line on clean labeling comes back to the consumer. Are they caught up in a cloud of details for processing and replacing ingredients? Or do they just want a simple, transparent product label?