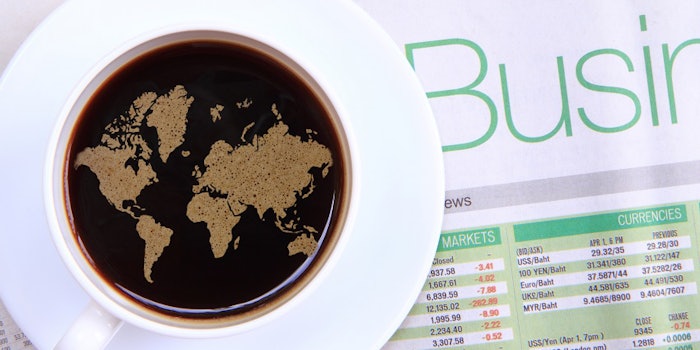 International Flavors & Fragrances Inc. (IFF) has released its third quarter 2017 results, where the New York-based company reported net sales totaling $872.9 million and operating profits of $157.7 million.
"We are pleased to report strong financial results in the third quarter. Thanks in large part to our industry-leading innovation, the strength and diversity of our business and our recent acquisitions, we achieved growth in all our categories and regions," said IFF chairman and CEO Andreas Fibig. "Both businesses delivered marked improvements versus the first half led by strong new win performance as well as improved volume trends. At the same time, our focus on driving greater efficiency throughout our business via cost and productivity initiatives, continued to support overall profitability."
Growth in 2017
Among the key financial information released, IFF reported increases in net sales, operating profits and earnings per share for the third quarter.
Net sales for the third quarter totaled $872.9 million, a 12% increase from $777.0 million in the third quarter of 2016. This resulted in higher reported operating profits. The third quarter saw $157.7 million in operating profits, opposed to $124.4 million last year. Growth was attributed to volume growth, acquisitions and productivity initiatives. Additionally, reported earnings per share for the third quarter rose to $1.39 versus $1.12 in 2016.
A Global F&F Perspective
In addition to reporting on overall finances, the report indicated specific growth within the flavor and fragrance segments. Among some of the key finances for the fragrance segment included:
Sales increase of 13%, or $53 million, to $463.1 million, while currency neutral sales improved by 12%. Growth was attributed to a mix of organic and acquired business, with the strongest growth in EAME and Latin America.
Fine fragrances improved 20% on a reported basis and 18% on a currency neutral basis. The increased performance was driven by strong wins in EAME, Great Asia, North America and Latin America.
Fragrance ingredients grew 9% on a reported basis, with double-digit growth in Latin America and EAME in cosmetic active ingredients.
Consumer fragrance grew 12%, with a balanced contribution from organic business and sales related to the acquisition of Fragrance Resources. Growth was led by home care and fabric care.  
Profit increased 10% for the fragrance segment due to benefits from productivity initiatives and contributions from acquisitions.
Additionally, the report highlighted key finances for its flavor segment, which included:
Sales increased by 12%, or $42.9 million, to $409.8 million. Growth was driven by sales related to the David Michael acquisition and organic growth in all categories.
North America sales grew by 28%, with savory and beverage being the main drivers.
Latin America increased slightly by 1%. Growth in Colombia offset the economic troubles in Brazil.
North America sales grew 28%, with growth attributed to the acquisition of David Michael and PowderPure. The strongest growth was in the savory and beverage category.
Greater Asia markets grew 2% on both a reported and currency neutral basis. India and Thailand's savory market led growth in the region.
Flavors segment profits grew 18%, driven by acquisitions, volume growth and productivity initiatives.
"Based on our year-to-date performance and our current outlook for the fourth quarter, we remain optimistic that we can achieve our previously stated full year currency neutral guidance. We continue to focus on the execution of our strategy to drive growth, increase differentiation, and generate return to deliver sustainable, profitable growth and maximize shareholder value," said Fibig.