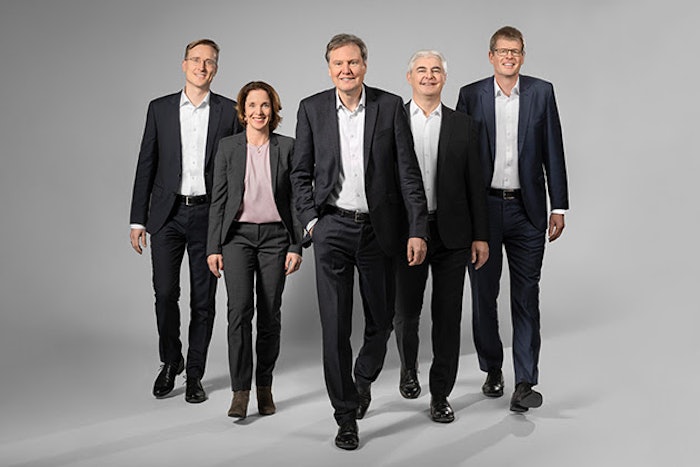 C/O SYMRISE
Appointment news has been a frontrunner for headlines as of late. The most recent updates occurred on Symrise AG's executive board.
Michael König, chairman of the Supervisory Board of Symrise AG, comments, "By expanding the Executive Board, we are sending an important signal for the further growth course of Symrise. We are very excited to have such an experienced manager as Stephanie Cossmann joining us. Her wide-ranging leadership experience and strategic vision will be incredibly valuable for the future development of the Group. And we are just as pleased that we could name Jörn Andreas, an internationally experienced leader from our own ranks, as Head of the Scent & Care segment."
Symrise's executive board consists of five members:
Heinz-Jürgen Bertram, CEO, hands over the chair of the Scent & Care segment, which he has held temporarily for a year and a half, to Jörn Andreas.
Olaf Klinger, CFO, is responsible for the company's global IT in addition to his responsibility for Finance and Investor Relations.
Stephanie Cossmann takes over the newly created responsibilities for Human Resources and Legal.
Jörn Andreas will be responsible for the Scent & Care segment, which is comprised of the divisions Aroma Molecules, Cosmetic Ingredients and Fragrances.
Jean-Yves Parisot will continue in his role as Executive Board member for the Taste, Nutrition and Health segment, with its Food & Beverage and Pet Food divisions as well as the Business Incubation Group.