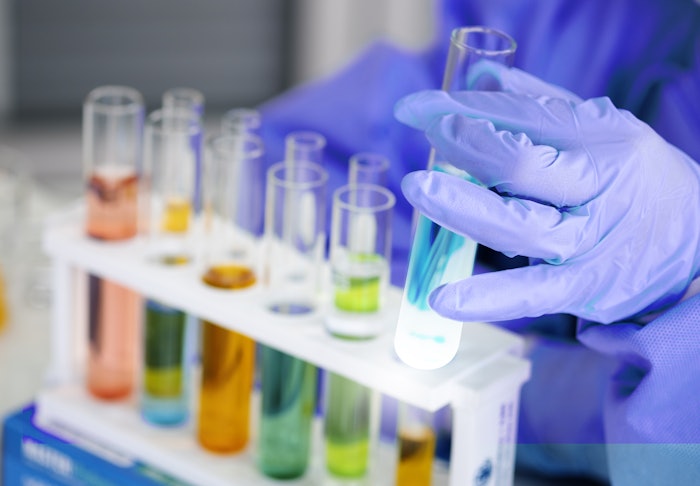 Dreamstime
Symrise has acquired a minority stake in Danish biotech company EvodiaBio.
The investment comes as a result of EvodiaBio's recent capital increase, in which the start-up was seeking strategic investors to support its fast-growing business.
Related: Symrise Releases Sales Growth for First Half of 2022
EvodiaBio has developed new technology that uses precision fermentation to produce sustainable taste products for both food and beverage. Both Symrise and EvodiaBio are interested in promoting a greener method of production, with Symrise eager to support EvodiaBio in its future endeavors. 
This new technology uses yeast cells to secrete individual aroma components, which are combined in an effort to mimic standard aroma profiles of different hops. This allows for more cost-effective and sustainable biotechnological production of volatile aroma molecules from hops. It also helps to avoid depletion of plant resources, which also reduces water and CO2 emissions by over 90%.
The capital increase brought in 45 million Danish kroner (approximately $6.4 million) for EvodiaBio, with 14 million kroner coming from the BioInnovation Institute, a Danish accelerator funded by the Novo Nordisk Foundation. The other 31 million kroner came from other international funders, with Symrise acting as strategic investor and Nordic Foodtech VC acting as lead investor.
"Our vision is to create a sustainable, global company within the development, production, and commercialization of natural aromatic substances and this funding is our opportunity to realize this vision," said co-founder and chairman of EvodiaBio, Jarne Elleholm. "The funding was made possible by a strong support from the BioInnovation Institute and by the great progress we have made during our only one-and-a-half-year lifetime."
EvodiaBio will focus on addressing the taste of non-alcoholic beer first. Its new aroma blend, Yops, is designed to improve the taste of said beer, with EvodiaBio eventually focusing on developing aromas for other beverages, perfume, and additional segments. 
Want to know everything going on in flavor & fragrance? Sign up for P&F+'s newsletter. You can also follow along on Instagram and LinkedIn.