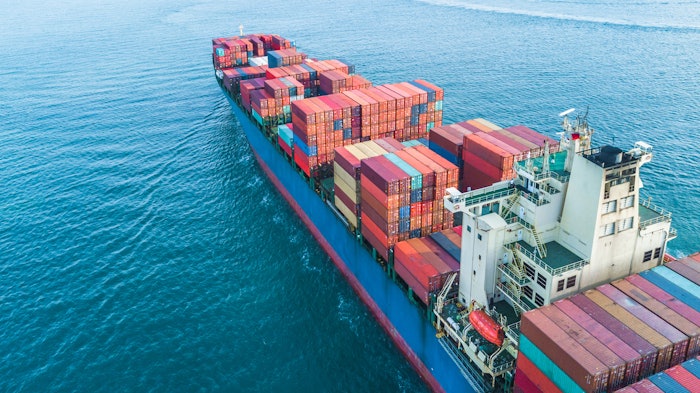 Fragrance Creators Association president and CEO Farah K. Ahmed issued the following statement after the House's passage and President Biden's approval of the Ocean Shipping Reform Act, S. 3580:
Related: Fragrance Creators x Arylessence x Estee Lauder Takes the Stage at WPC 2022
"Fragrance Creators applauds the final passage and presidential signature on the Ocean Shipping Reform Act (OSRA). We echo President Biden's sentiments that this bill is a piece of a puzzle for addressing rising costs and inflation in the U.S. and were pleased to see his quick signature on the bill, making it law. We thank our diverse, 60+ member companies for empowering Fragrance Creators to play an active and integral role in the advancement of this legislation—directly engaging over 50 congressional offices and indirectly targeting many more through widely distributed letters.
As an original endorser of the legislation, along with our allied trades, we are pleased to play an active role in advancing this important legislation designed to address shipping supply chain challenges that ultimately impact consumers in the form of increased prices and empty shelves.
Fragrance is a critical input into a myriad of finished products, including personal care, cleaning and disinfecting, and delay in fragrance supply has a ripple effect down the value chain. This is why Fragrance Creators is fully committed to supporting supplier diversity, a strong, adaptable, and resilient supply chain, and legislation, such as OSRA.
The Shipping Act was last amended over 20 years ago. The industry has significantly changed since this last update and, because of that, we are facing longstanding, systemic supply chain and port disruption and congestion issues. While they were in existence before 2020, the COVID-19 pandemic has only served to amplify these challenges. OSRA helps to address both the longstanding issues as well as those exacerbated by the COVID-19 pandemic by strengthening the role of the Federal Maritime Commission to address practices like unreasonable demurrage and other charges, to fight other unreasonable business practices, and more."     
Want to know everything going on in flavor & fragrance? Sign up for P&F+'s newsletter. You can also follow along on Instagram and LinkedIn.