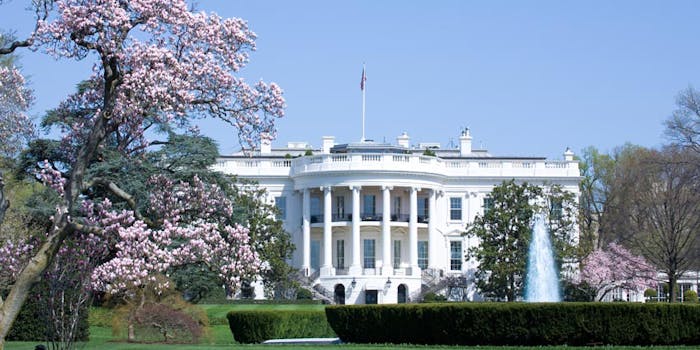 Fragrance Creators Association continues to expand its efforts to advance responsible industry stewardship. During the first quarter of 2021, the association has delivered direct value aimed at facilitating its members' ability to grow, innovate, and deliver good for people and the planet.
Looking for a position in the F&F industry? Check out P&F+'s job board.
Below are key updates and activities from March and April:
Fragrance Creators continues to strengthen its relationship with the Biden Administration. The association is engaging to build on our shared goal of a strong, sustainable U.S. economy that emphasizes U.S.-made goods and well-paying jobs. During a meeting with key officials at the National Economic Council (NEC) in early March, Fragrance Creators discussed the fragrance industry's perspectives on R&D, sustainable innovation, and value-driven manufacturing. The association looks forward to further productive engagement with the NEC and Biden Administration. 

In mid-March, Fragrance Creators announced Darci Ferrer was promoted to Chief Scientist, overseeing the association's best-in-class regulatory science program of over 1,000 multidisciplinary scientists advocating for greener chemistry, state-of-the art fragrance technology and innovation, safety, and more.

Also in March, Fragrance Creators hosted an educational "Fragrance 101" briefing for Members of Congress and staff, in conjunction with the Congressional Fragrance Caucus, which was recertified for the 117th Congress earlier this year.

Fragrance Creators continues to lead the fragrance industry's efforts on the once-in-a-generation regulatory action taken by the California Air Resources Board (CARB). While Fragrance Creators succeeded in narrowing the scope of the regulation, extending timelines, and correcting erroneous default assumptions, it will still have a significant impact on the fragrance value chain. In late March, the association issued a Regulatory Alert to members to insure industry awareness and will continue to lead on the implementation phase of this regulation.

Fragrance Creators continues to lead on chemical evaluations at the EPA, including the agency's risk evaluation of HHCB (Galaxolide). The association's long standing relationship with EPA allows it to gain unique Agency insights, and it will continue coordinating with all industry stakeholders to ensure a cohesive strategy.  

In April, Fragrance Creators announced Sean Broderick, Senior Director, Global Government Relations and Public Policy, Procter & Gamble, as the recipient of a special 2021 Extraordinary Leadership Award, recognizing his outstanding industry leadership and support during COVID-19. The award will be presented at the association's Mid-Year Meeting, held virtually July 22nd at 10a ET. Registration opens soon.

In late April, Fragrance Creators hosted a Member Webinar, "Understanding EPA's Management of Fragrances Under FIFRA," featuring Kerry Leifer, Chief of CITAB, in EPA's Office of Pesticide Programs Registration, and moderated by Darci Ferrer, Chief Scientist, Fragrance Creators.
Want to know everything going on in flavor & fragrance? Sign up for P&F+'s newsletter. You can also follow along on Instagram and LinkedIn.