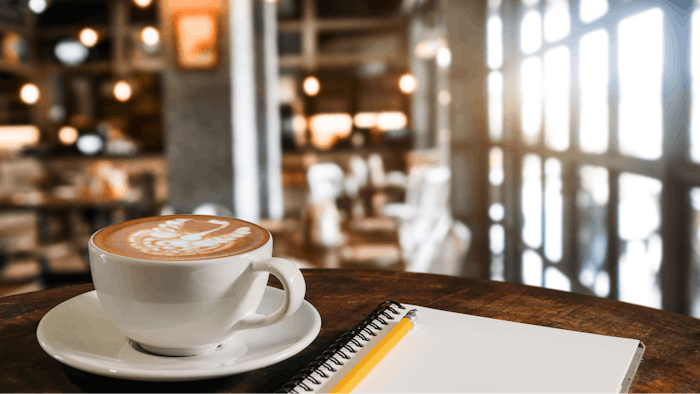 This week of F&F news saw event recaps, promotions and retirements, acquisitions and more. Don't forget to grab your ticket for the World Perfumery Congress 2022 this summer in Miami, Florida, and check out updates on the newly announced sessions below.
P&F+ attended the EFEO Annual General Meeting followed by the garden party in Grasse.
Samantha Mane, general manager EMEA, and perfumer Alex Lee, both of Mane, will take the stage at WPC 2022.
IFF has released its 2021 environmental, social and governance plus sustainable solutions (or ESG+) performance report.
Inter Parfums, Inc. has announced that Russell Greenberg, executive vice president and chief financial officer (CFO), will retire on September 6, 2022, and will be succeeded by Michel Atwood, a seasoned fragrance and finance executive, as chief financial officer.
The acquisition of Aromatic Ingredients (AI) complements Ixom's recent acquisition of Australian Botanical Products (ABP) and supports its expansion within the growing essential oils market segment.
Ahead of the upcoming announcement of the Quintis Sandalwood Reimagined contest winner, Perfumer & Flavorist+ connected with one of the finalists, perfumer Gwen Gonzalez of Givaudan.
RIFM has announced its collaboration with SenzaGen on non-animal photosensitization testing, as it strives to advance sciences in fragrance safety.
A report from ResearchAndMarkets on the global scented candles market projects the value to increase to $1.798 million by 2027, growing at a 6.1% CAGR.
Symrise showcased its food and beverage product portfolio, "Feel-good Moments All Day Long," for the private label sector at the Private Label Manufacturers Association's (PLMA) international trade show in Amsterdam earlier this month.
Perfumer & Flavorist+ headed to Paris for SIMPPAR 2022, held on June 1 & 2.
As we approach the return of World Perfumery Congress (WPC) 2022 in Miami, Perfumer & Flavorist+'s managing editor connects with Givaudan vice president perfumer (and WPC speaker), Adriana Medina, to discuss fragrance formulation.
The World Perfumery Congress (WPC)—the premier global event for fragrance artistry, ingredients, technology and brands—is returning in-person to Miami Beach, Florida June 29-July 1, 2022.

The American Society of Perfumers (ASP) along with Allured Business Media, is pleased to announce an exciting change at this year's World Perfumery Congress (WPC)–a first-time awards collaboration bringing together leaders from three different facets of perfumery.
Want to know everything going on in flavor & fragrance? Sign up for P&F+'s newsletter. You can also follow along on Instagram and LinkedIn.