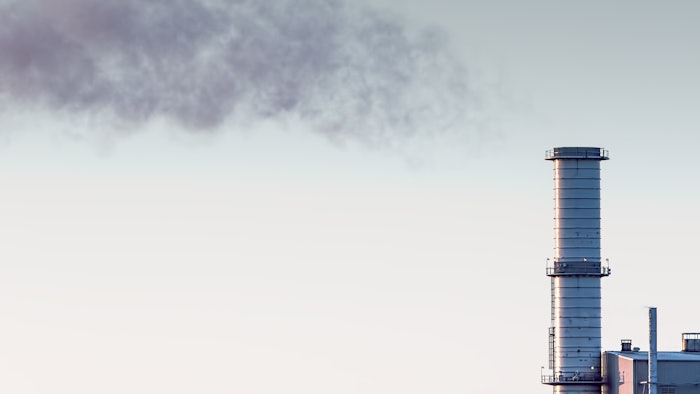 LanzaTech NZ, Inc. and AMCI Acquisition Corp. II (AMCI), a publicly-traded special purpose acquisition company SPAC, have announced their agreement to combine through a business combination transaction.
Related: Inside LanzaTech x BASF Sustainability Collaboration
Upon closing the transaction, the combined company will be renamed LanzaTech Global, Inc., and its common stock is expected to be listed on Nasdaq under the ticker symbol "LNZA."
Upon consummation of the proposed business combination, LanzaTech is expected to be the first carbon capture and transformation (CCT) company to access the public capital markets. Through technology and applications that are designed to touch multiple points of carbon use, LanzaTech believes it can offer a solution that could be a meaningful contributor to solving the global carbon crisis and support a circular carbon economy where carbon is reused rather than wasted.
LanzaTech's scalable technology is designed to enable participants in many industries to reduce their carbon footprint and overall environmental impact profitably and help end-users replace materials made from virgin fossil resources with recycled carbon. The organization already has high-profile deals with beauty and fragrance industry firms, including Coty.
The boards of directors of AMCI and LanzaTech have approved the proposed transaction, which is expected to be completed in the third quarter of 2022, subject to, among other things, the approval by LanzaTech's stockholders and AMCI's stockholders and the satisfaction or waiver of other customary closing conditions.
Proceeds from the transaction are expected to fund acceleration in LanzaTech's commercial operations, capital requirements associated with development projects in which LanzaTech has chosen to participate with partners and continued technological innovation.
LanzaTech will continue to be based in Chicago, Illinois, and led by Jennifer Holmgren, Ph.D., chief executive officer of LanzaTech, and other key members of LanzaTech's executive leadership.
Holmgren commented, "We are showing the world what is possible when we radically rethink how we source, use and dispose of carbon. We are excited to be on this journey. We believe with AMCI that this is a transformative step in our quest to create a sustainable future for all, where everything can be made from recycled carbon."
Nimesh Patel, chief executive officer of AMCI Acquisition Corp. II, stated, "Our primary objective in forming AMCI Acquisition Corp. II was to partner with a disruptive company focused on decarbonizing the heavy industrial complex and transitioning the global energy mix to a lower carbon footprint. We are pleased to have found that partner in LanzaTech. LanzaTech is facilitating the creation of a circular economy where carbon can be reused rather than wasted through the adoption of its economically viable and scalable technology, designed to enable industrial users of carbon-intensive inputs and raw materials to reduce their environmental impact and to replace materials made from virgin fossil fuel resources with recycled carbon. We are excited to partner with LanzaTech as it continues to scale its technology deployment and grow its business."