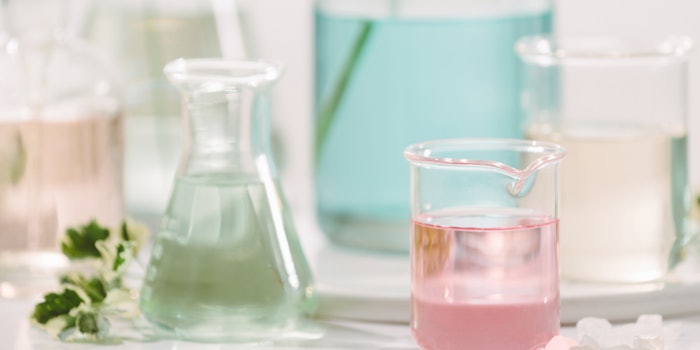 In partnership with LanzaTech, BASF has announced the launch of n-octanol to create the fragrance found in perfume and the flavors found in food from industrial waste.  
Related: BASF Names Azelis America as Distribution Partner
The partnership makes way for BASF to produce n-octanol, which is the base found in perfumes, food flavoring and other fragrances, at a laboratory scale. It will be produced from industrial waste from the steel industry, in this case, carbon monoxide and hydrogen. 
In this collaboration, LanzaTech contributes its gas fermentation technology, while BASF provides the development and operation of chemical processes.
Based on the technology used, companies will be able to make products containing n-octanol from municipal and industrial waste gases. This not only replaces fossil fuels in the production process, but prevents them from getting into the atmosphere. 
Detlef Kratz Ph.D., president of the process research and chemical engineering research division at BASF, said, "By connecting our competencies, we can speed-up bringing more sustainable products to the market. The interdisciplinary cooperation between biologists, biochemists and engineers is decisive for successful outcomes in the field of white biotechnology, and therefore, also for the success of this project. The integration of LanzaTech's gas fermentation technology into BASF's Verbund enables us to take an important step towards a carbon-neutral circular economy."
Jennifer Holmgren, CEO LanzaTech, said,"Our climate is changing, and the world is anxiously watching while we develop urgently needed technologies to keep the important raw material, carbon, in the cycle. BASF is leading the way in rethinking the chemical supply chain, by embracing a circular model of transforming waste carbon into new materials and keeping fossil fuels in the ground."
Want to know everything going on in flavor & fragrance? Sign up for P&F+'s newsletter. You can also follow along on Instagram and LinkedIn.