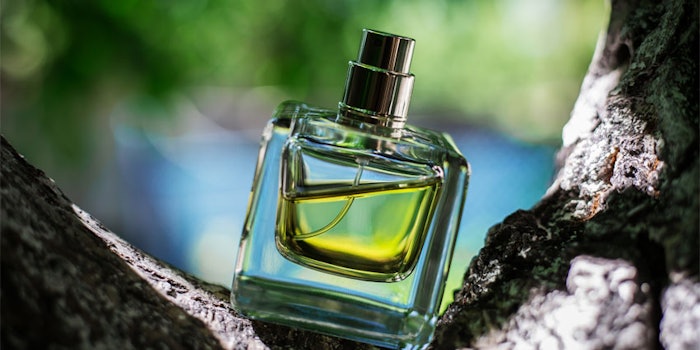 Coty has announced a partnership with LanzaTech to introduce sustainable ethanol made from captured carbon emissions into its fragrance products.
Previously: Coty to Close Manufacturing Factory in Cologne
LanzaTech captures industrial emissions (such as carbon monoxide and carbon dioxide produced in steel manufacturing) and processes the waste gases into a new, more sustainable source of ethanol.
This new sustainable ethanol from carbon-capture utilizes near-zero water consumption and reduces the requirement for agricultural land which, in turn, supports biodiversity.
Coty will incorporate this carbon-captured ethanol into its fragrance manufacturing process, with the goal of having the majority of its fragrance portfolio using ethanol sourced from carbon-capture by 2023.
On the hunt for a position in fragrance? More details here.
Sue Y. Nabi, chief executive officer of Coty, said, "Sustainability is the ultimate driver of innovation and Coty is focused on creating outstanding products that are truly clean and green. Ethanol is the number one ingredient purchased for the fragrance category and over time this partnership with LanzaTech will significantly reduce the environmental impact of our products. It's not only the right thing to do, but it makes commercial sense too – with today's consumer rightly demanding that their favourite brands share their commitment to sustainability."
Jennifer Holmgren, chief executive officer of LanzaTech, said, "Addressing our climate challenge requires collaboration across multiple sectors. We are proud to be developing this partnership with Coty to show that carbon recycling can enable sustainable production of fragrances. Single use carbon must be a thing of the past and this project exemplifies our vision of a CarbonSmart future where consumers are able to choose products made from recycled carbon."
Perfumer & Flavorist+ reached out to Coty Inc. to answer some questions about the collaboration:
P&F+: Can the technology be used for any other fragrance materials?
Coty Inc.: The technology is being used for other products. For example, LanzaTech is also using it to make packaging out of recycled carbon. This is however the first time that clean ethanol has been used in fragrance. The process to purify it to that extent is highly complex, and it took our researchers two years to develop it.
Industrial activity generates waste gases that usually end up as CO2 emissions; for example, CO and CO2 waste gases produced during steel manufacturing. LanzaTech captures and uses these waste gases to produce ethanol via a natural fermentation process similar to that of conventional alcohol production – such as beer brewing.
P&F+: Could you touch on any targets (if any) for carbon capturing on LanzaTech's end for the ethanol to be used by Coty?
Coty Inc.: Thus far, LanzaTech has produced 20M gallons of ethanol and avoided 115,000 tons of CO2. For Coty, we are just starting with the implementation of this ethanol source in our supply chain (with first product commercialization planned for the beginning of calendar year 2022 and aiming to use the sustainable ethanol in the majority of our portfolio by 2023). At this point, we cannot commit to concrete figures for CO2 capture.
Want to know everything going on in flavor & fragrance? Sign up for P&F+'s newsletter. You can also follow along on Instagram and LinkedIn.