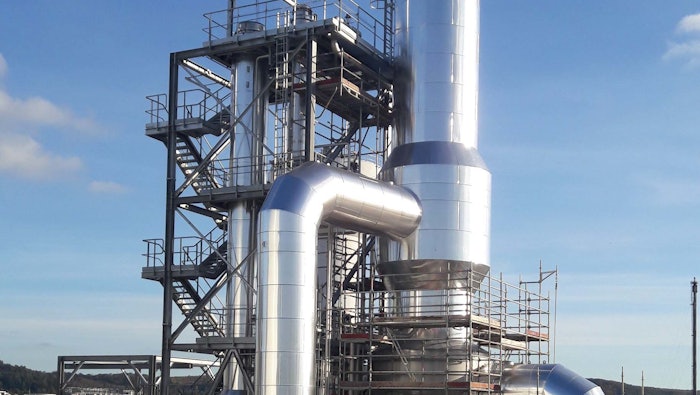 Afyren has unveiled an updated company purpose, defining the company's ambitions, values and major commitments in a statement. As part of its environment, social and governance (ESG) program, Afyren also presented its new extra-financial rating.
Related: Afyren Announces Contracts for Afyren Neoxy in the Nutrition and Health Markets
Afyren's Purpose
Following consultation with stakeholders and employees and interviews with suppliers, customers, institutions and partners, Afyren and its board of directors defined and formalized its purpose: "We enable low-carbon, circular industry by providing biobased solutions built with our partners to benefit the environment."
Afyren's Commitments
The material ESG issues that Afyren identified with its stakeholders have been integrated into three pillars of essential commitments so that its purpose is reflected on a daily basis. Nine major objectives have already been defined in order to give the pillars operational meaning and measurable scope. During the coming year, these objectives will be developed and extended so as to lead to concrete policies with quantified performance objectives and monitoring indicators by the end of 2022.
Pillar I–Provide sustainable, high-performance, biobased solutions
Objective 1: place eco-design at the heart of our innovation
Objective 2: offer biobased, low-carbon alternatives to fossil-based resources
Objective 3: bring to market biobased or natural products with high societal added value
Pillar II–Enable a low-carbon, circular, and responsible industry
Objective 4: reduce our carbon footprint
Objective 5: preserve the planet and its resources by making our activities part of the circular economy
Objective 6: aim for excellence in all our business operations
Pillar III–Create an ecosystem of partners, building for the environment
Objective 7: guarantee a safe, motivating and fulfilling working environment for all our employees, without distinction
Objective 8: become fully engaged in developing the bioeconomy in our territories
Objective 9: cooperate with our external stakeholders
Afyren's Statement of Purpose explains how the company wants to "enable low-carbon, circular industry by providing biobased solutions built with our partners to benefit the environment."
At the beginning of 2022, Afyren obtained a rating of 66/100, an increase of 11 points from the previous year and ranking them as Advanced on the EthiFinance scale.
Caroline Petigny, Afyren's director of ESG and communication, said, "At Afyren, we are convinced that the key to sustaining our way of living is the necessary reduction of humanity's ecological footprint. This conviction has been reflected in our corporate vision since its inception. At the time of our transition to industrial-scale production, we wanted to take the time to formulate the purpose of our company. We defined it thanks to the committed and qualitative contribution of all our employees and external stakeholders. Afyren's business model is built around this Purpose with unique resources and know-how, which allow us to create value for our economy and our environment while relying on a clear mission, a well-defined strategy and strong values."
Nicolas Sordet, Afyren's CEO said, "We are very proud of the notable improvement of our extra-financial rating, which is the result of the unwavering commitment of all Afyren employees to sustainable development. We will continue to integrate this proactive and significant ESG approach into the company's development strategy."
Want to know everything going on in flavor & fragrance? Sign up for P&F+'s newsletter. You can also follow along on Instagram and LinkedIn.