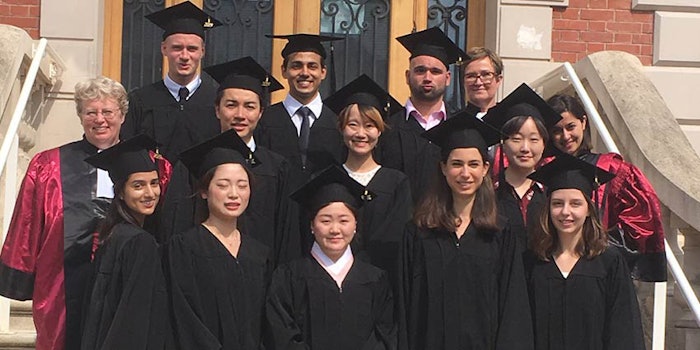 International Flavors & Fragrances Inc. (IFF) and ISIPCA are celebrating the inaugural graduating class of their joint Master of Scent Design and Creation, established in 2016.
"This is an historic day with many reasons to celebrate," said Nicolas Mirzayantz, scent division CEO, IFF. "This is the first Masters of Scent Design and Creation graduating class from the first collaboration of its kind in the industry. We are thrilled at the sheer quality and passion of the well-trained and talented class, who are poised and ready to contribute to the world of fragrance. And we are happy to see such a diverse and inclusive group, reflecting the consumers for whom they will create."
Related: Educating the Industry's Future Perfumers
Based in Versailles, France, the three-year program provides students with a foundation in perfumery, including:
Opportunities for IFF internships
A mentorship program with senior perfumers
Marketing, storytelling and soft skills courses
A study of accords and the history of perfumery
Along with several other topics preparing students for a career in perfumery.
"ISIPCA greatly appreciates the value of its partnership with IFF, leading to this first graduating class," added ISIPCA executive director Cécile Ecalle. "This high-quality program will enable our graduates to challenge the future in an innovative industry. We are expecting they will expand our wide international alumni network around the world. Working closely with IFF, a market leader, was a great opportunity for our teams. It allowed them to progress in a challenging and intercultural environment."