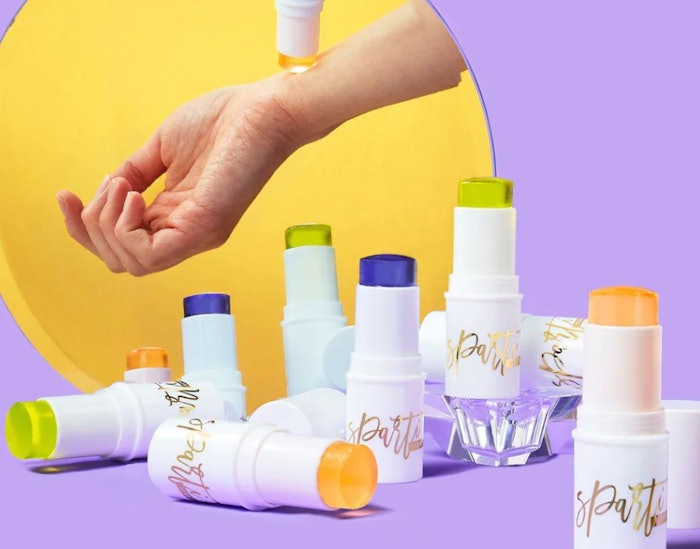 Sparti Scents and Scent Beauty Inc. have announced that they will globally distribute on Amazon, and will launch the Sparti Scents proprietary technology exclusively on the platform.
The proprietary technology offers a concentrated fragrance in a twist-up, glide-on form that is portable, clean, alcohol-free, skin-safe, bio-degradable and accessibly priced. 
Steve Mormoris, CEO of Scent Beauty, Inc., said, "We are thrilled to introduce Sparti Scents as a breakthrough fragrance technology in a glide-on, gel-based, alcohol-free form. Sparti Scents is perfectly adapted to the Generation Z consumer: travel-compatible; vibrant, gender-fluid scents; easy-to-apply and skin-safe."
Abby Wallach and Caroline Fabrigas, co-founders of Sparti Scents, said, "This new form of fragrance will revolutionize the way the new generation will use, love and wear fragrance as part of their daily routine."
Sparti Scents are now available on Amazon.com for $14.99 (0.15 oz) or $19.99 (0.24 oz).