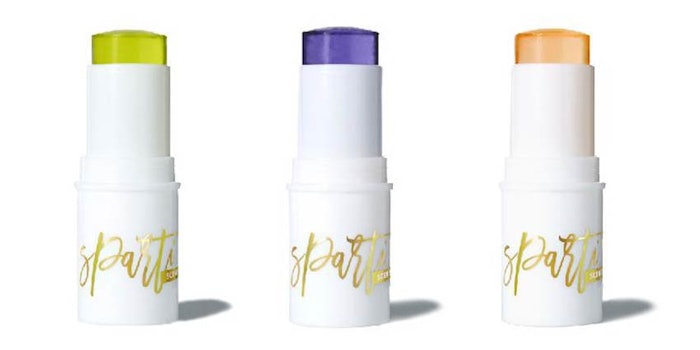 Scent Beauty has entered into a partnership and licensing deal to grow Scentinvent Technologies' Sparti Scents, which expanded into Walmart in April 2022.
The concentrated fragrance in a twist-up, glide-on format is designed to target Gen Z fragrance consumers.
Under the deal, Sparti Scents will launch a collection of glide-on fragrances with digital extensions such as gifs, themed Spotify playlists and unique Gen-Z-focused content.
The brand is set for a global launch in 2023 with a line of Sparti Scents to mass retailers, as well as on both Amazon.com and ScentBeauty.com.
"We are excited to partner with Scent Beauty, Inc. to create and launch this breakthrough technology for new generations to experience fragrance," say Abby Wallach and Caroline Fabrigas, co-founders of Sparti Scents.
They add, "Since Sparti burst on the scene in early 2022, with ecstatic reactions from millions of Tik-Tok fans, we know Gen Z loves this brand. We are thrilled to have created this breakthrough technology and house it in a brand that will be the emblem of a generation." 

"We recognize the power of Sparti Scents to grow the penetration of fragrances all over the world with this incredible, portable technology that Gen Z loves," says Scent Beauty CEO Steve Mormoris. 
He adds, "We are supporting Sparti Scents with significant digital media, PR and community activation to drive consumers directly to retail. Retailers have taken notice that we are filling a huge white space in the fragrance market."