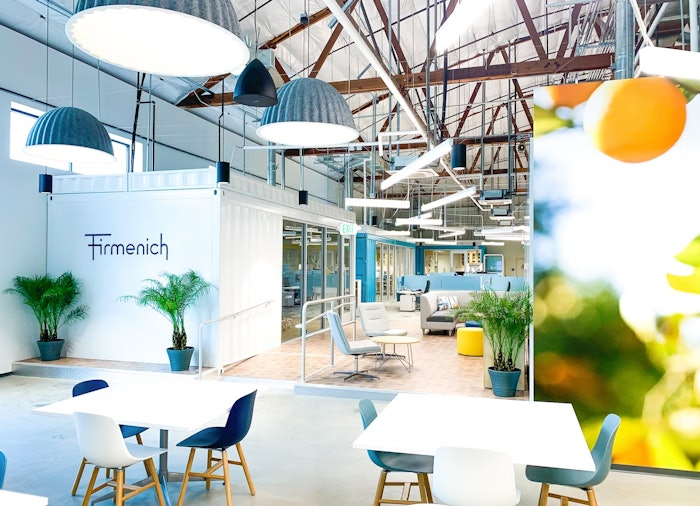 C/O Firmenich
Ready for this week's headline recap? In the last seven days, we've received updates on the DSM-Firmenich merger, news of partnerships and investments as well as trend reports. Be sure to take a quick glance at the top headlines before logging off for the weekend.
In a new article penned by Mintel U.S. Food and Drink analyst Kelsey Olsen titled, "Emotional support snacks? The shifting salty snack market," touches on some developing consumer trends that could drive flavor innovation. Olsen writes, "Brands should appeal to consumers' emotional needs first with salty snacks that support a somewhat slowed-down experience [..] Brands have an opportunity, both with messaging and product development, to reimagine what a snack is and what snacking can mean."
Previously, Coty introduced carbon-captured alcohol into its fragrances by blending it with traditional alcohol. Conversely, Where My Heart Beats Eau de Parfum uses 100% carbon-captured alcohol.
The captured carbon alcohol development process reportedly uses less water and reduces the need for agricultural land compared to traditional methods of alcohol production.
As of April 3, 2023, DSM and Firmenich officially obtained competition clearance from the Competition Commission of India (CCI). The two companies now have competition clearance in all required jurisdictions, as a result of which the Transaction Condition relating to the competition clearances has now been satisfied.
The investment will enable new product innovations in neurologically backed ingredients, additional wellness formulations beyond scent, and escalating creative campaigns and further geographic expansion.
On April 6, 2023, Fragrance Creators announced the recertification of the Congressional Fragrance Caucus. Originally created in 2018, the Congressional Fragrance Caucus provides a bipartisan platform for Congress to focus on issues including sustainability and stewardship, innovation, and modernized regulations, among others. The Caucus will once again be co-chaired by Congressman Barry Loudermilk (R-GA) and Congresswoman Bonnie Watson Coleman (D-NJ). 
Our next spotlight in our profile series is on Sacheerome managing director and chief perfumer Manoj Arora. With over four decades of experience in the flavor and fragrance industry, Arora shares his first scent memory, advice for up-and-comers and how the job of a perfumer has evolved over the years.
Sensapure Flavors has added senior scientist Justin Cline to lead beverage development and pilot processing efforts. The former PepsiCo R&D associate manager served as the lead product developer for top-selling global brands and product applications including Gatorade, Tropicana, Naked, IZZE and Quaker.
Solvay has announced a multi-year collaboration agreement with Ginkgo Bioworks to utilize synthetic biology to accelerate the development of new sustainable biopolymers. Ginkgo Bioworks is an American biotech company that specializes in using genetic engineering to produce bacteria with industrial applications.