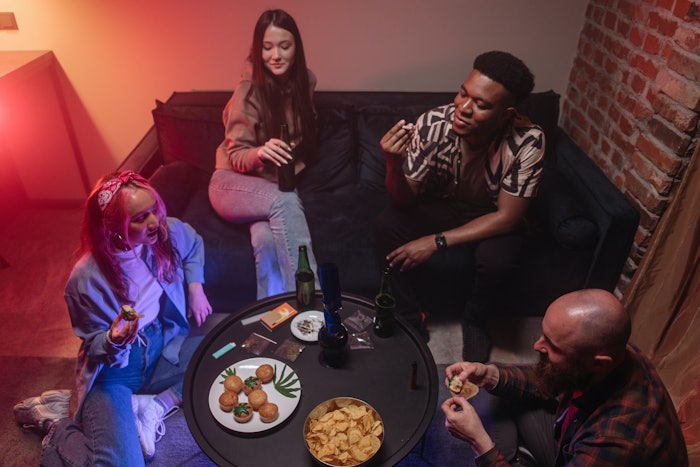 pexels photo by Pavel Danilyuk
In a new article penned by Mintel U.S. Food and Drink analyst Kelsey Olsen titled, "Emotional support snacks? The shifting salty snack market," touches on some developing consumer trends that could drive flavor innovation. Olsen writes, "Brands should appeal to consumers' emotional needs first with salty snacks that support a somewhat slowed-down experience [..] Brands have an opportunity, both with messaging and product development, to reimagine what a snack is and what snacking can mean."
Here are 3 report highlights on the evolving snack market according to Mintel:
1. Consumers are most likely to choose snacks to meet emotional needs, with over two-thirds choosing snacks for relaxing and to satisfy a craving. Secondary to these emotional consumption needs is the motivation to satisfy hunger. While snacks inspired by flavorful dishes are not new to the market, products with intriguing but believable flavor combinations can be an easy and fun solution to satisfy certain food cravings.
2. While convenience and portability remain important in supporting salty snacks' ability to meet versatile needs, brands must consider the importance of the slowed-down snacking occasion, perhaps facilitating an experience that meets more emotional needs. Flavor innovation can keep consumers from getting bored or slowing down consumption in the future. Resealable and smaller packaging works well for on-the-go consumers and will keep salty snacks at their fingertips regardless of what the day brings.
3. Personal purchasing leads the market, as adults look for ways to incorporate small indulgences into their day-to-day lives. Products that provide a consumption experience that brings joy, comfort and nostalgia will foster a connection with consumers in a market when purchases are split. Securing a place in daily routines is an opportunity to gain consumer allegiance in a market where consumers are less loyal in purchasing.