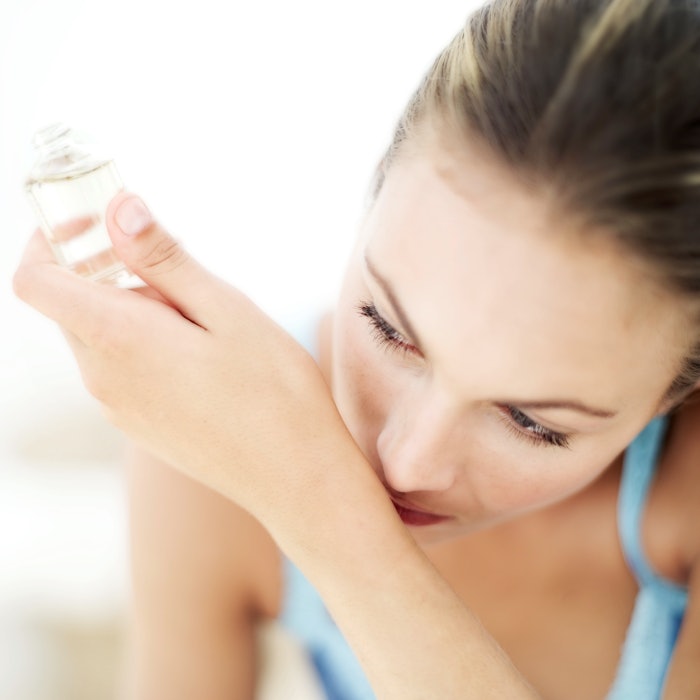 SOLVAY
Solvay has announced that the production of Rhovanila vanillin at Saint-Fons in France has been accredited to comply with the mass balance accounting regime of the International Sustainability and Carbon Certification (ISCC) PLUS system.
The mass balance concept according to the ISCC PLUS principles has become a globally acknowledged industry standard that provides a defined set of rules for tracking and tracing the content of circular and renewable feedstock in materials and end products. As a result, users of certified materials can claim a reduced carbon footprint for their formulations, and brand owners can document the enhanced sustainability toward consumers (see below).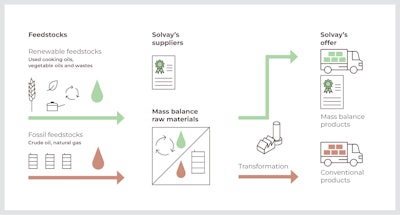 Jo Grosemans, Solvay natural growth director, states, "As a world leader in advanced vanillin technology, we have a strategy to offer natural and sustainable ingredients in the food and fragrances markets. We are very proud to offer new solutions to our customers with this world's first ISCC PLUS mass balance certified range of high-purity vanillin." 
Solvay's Rhovanil is designed to be primarily used in food and flavor applications as well as within home and personal care fragrances. Obtained in late 2022, the ISCC PLUS certification confirms the controlled use and traceability of renewable feedstock in the company's vanillin, which is said to help brand owners meet the growing demand for more sustainable and circular ingredients as they strive to minimize their environmental impact, reduce fossil-based raw materials consumption and carbon footprint.
"Our new Rhovanil MB solution is now commercial. It can be used as immediate drop-in replacements of incumbent products," adds Maud Joassard, marketing manager at Solvay.
aRhovanil is a registered trademark of Solvay.