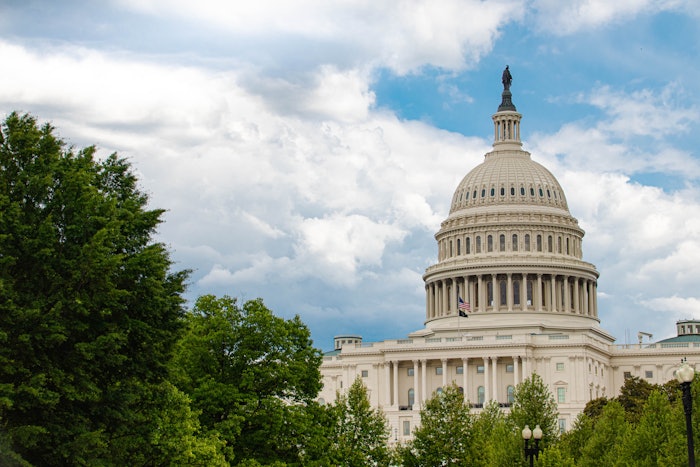 Pexels photo by Paula Nardini
On April 6, 2023, Fragrance Creators announced the recertification of the Congressional Fragrance Caucus. Originally created in 2018, the Congressional Fragrance Caucus provides a bipartisan platform for Congress to focus on issues including sustainability and stewardship, innovation, and modernized regulations, among others. The Caucus will once again be co-chaired by Congressman Barry Loudermilk (R-GA) and Congresswoman Bonnie Watson Coleman (D-NJ). 
Related: Fragrance Policy And Regulation Advances & Efforts
The Congressional Fragrance Caucus will focus on high-priority issues during the 118th Congress, including the implementation of the Lautenberg Chemical Safety Act as well as the Modernization of Cosmetics Regulation Act. The association intends to center its engagement efforts around forward-leaning regulatory pathways and policy approaches that foster innovation and a diverse marketplace—both critical prerequisites for the fragrance industry to advance environmental sustainability, newer, greener chemistries, consumer and worker safety and wellbeing, jobs and economic contributions, and more.
Congresswoman Bonnie Watson Coleman stated, "I have been proud to serve as co-chair of the Congressional Fragrance Caucus since its inception. The fragrance industry is a critical economic presence in New Jersey, providing thousands of jobs and producing innovative materials used in products that people rely on every day. It's an industry built on science, inspired by nature, and committed to stewardship. I am delighted to continue to lead this bipartisan group on Capitol Hill." 
Congressman Barry Loudermilk shared, "I am happy to continue serving as Co-Chair of the Congressional Fragrance Caucus.I've seen first-hand the impact the fragrance industry has had in the state of Georgia and appreciate the expertise that goes into the creation of each scent. Since the Caucus' creation in the 115th Congress, we have focused on issues important not only to the fragrance industry, but to the economy as well. I look forward to continuing to work to advance priorities that improve the U.S. economy and the lives of our citizens."   
Farah K. Ahmed president and CEO of Fragrance Creators added, "Thank you to Rep. Watson Coleman and Rep. Loudermilk for their leadership, we are thrilled to continue our ongoing efforts with you. The Congressional Fragrance Caucus gives our members an active platform to empower Congressional decision makers with high-quality information including our best-in-class science, growing research on the important well-being benefits fragrance delivers, and other positive contributions our industry delivers for people, perfume, and the planet."