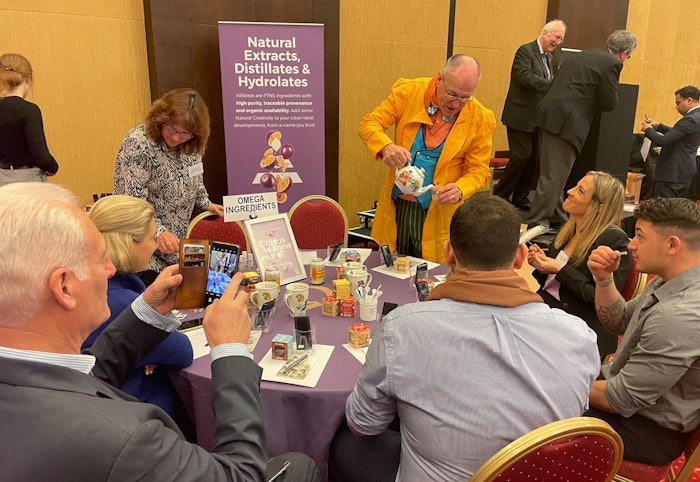 Jenna Rimensnyder
Welcome to this week's headline roundup! While covering the latest news throughout flavor and fragrance, Perfumer & Flavorist+ also took a trip to London to attend the first in-person FlavourTalks event in three years. You can see all of the busy noses and networking flavor enthusiasts in our media gallery. Before logging off for the weekend, be sure to catch up on what's new in F&F.
Appointments
Bell Announces Appointments to Flavor Division and Production Department
Bell Flavors & Fragrances, Inc. (Bell) has announced two hires to the company's Flavor and Production Planning teams. Over the last few weeks, Bell has appointed and promoted a number of F&F professionals to positions in a variety of divisions.
Eurofragance Names Diana March as Sustainability Director
Eurofragance has appointed Diana March as global director of Sustainability and Technical Compliance to lead the company's sustainable development and confirm its commitment to sustainability. 
Company News, Reports & Assessments
Afyren Reveals 2022 Financial Results
Nicolas SORDET, CEO of Afyren, commented, "In 2022, Afyren achieved major milestones set out in the roadmap presented at the time of its 2021 IPO, with the inauguration of the Afyren Neoxy plant, the structuring of its teams, the pursuit of an advanced CSR policy and the signing of new contracts."
FlavorSum Announces Facility and Capability Expansion
Pilot plant and lab space within the new facility is said to support initiatives such as MicroThermics equipment, improved shipping and receiving processes and increased product storage.
Givaudan Holds 2023 Annual General Meeting
The Annual General Meeting approved the 2022 Management Report, the annual financial statements and the consolidated financial statement with 99.77% of votes and discharged the members of the board of directors with 99.42% of votes. With 94.75% of votes, it also approved the company's compensation report on a consultative basis.
Naturally Australian Products Celebrates 10-Year Anniversary
Co-founder and director, Robyn Ingersole, shared the sentiment of growth and diversifying, "We are supporting our brands in achieving their certifications by making sure our supply chain is transparent and beneficial to every person and place involved."
RIFM Publishes First Natural Complex Substance Safety Assessment
RIFM has completed safety evaluations of all synthetic fragrance ingredients and published peer-reviewed assessments for more than 1,500. The Institute expects to publish assessments covering all synthetic fragrance ingredients by the end of 2024. The next step is to evaluate NCS ingredients, for which RIFM published a Criteria Document in 2022. RIFM should publish assessments for all NCS ingredients by 2027.
The Society of Flavor Chemists Introduces Legacy Project with the Science History Institute
The Society of Flavor Chemists (SFC) has announced its efforts to launch the Legacy Project in collaboration with the Science History Institute in Philadelphia to document the history of the flavor industry and reveal its important impact on society.
Trend Reports
5 Home Fragrance Trends in 2023
Kline has highlighted five trends to watch in home fragrances in 2023 in its upcoming Home Fragrances: U.S Market Brief to be published in the second quarter of the year.
Worldwide Fragrance Ingredients Market Growth Driven by Rising Demand for Cosmetic & Beauty Items 
The rising demand for natural fragrances and the increasing desire among end users for personal care and skin care products are helping to drive worldwide market trends.