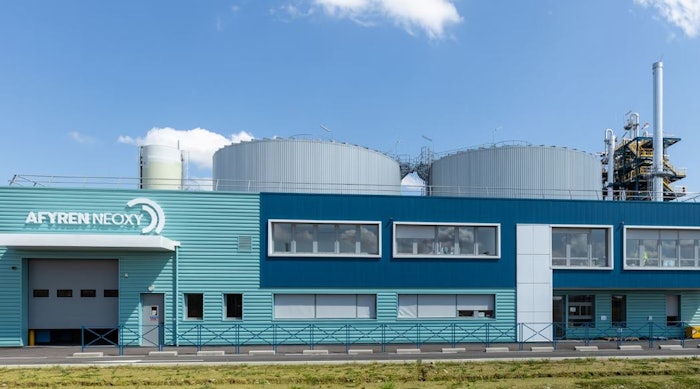 Afyren has announced the company's audited annual financial results for the year ended December 31, 2022, and approved by the Board of Directors on March 21, 2023.
Related: Afyren Releases Purpose Statement and ESG Commitments
Report highlights include:
Revenues for 2022 totaled €3.5 million, up 14% compared to €3.0 million in 2021. 
Net current operating expenses1 amounted to €8.8 million, compared with €5.2 million at the end of 2021, the €3.6 million increase is mainly attributable to an increase in personnel expenses (+€2.7 million, including +€2.0 million in non-cash expenses related to the accounting for the long-term incentive plans for managers and employees, (set up in 2021 and 2022), and purchases and external expenses (+€0.8 million). These expenses include €0.5 million related to development costs for the group's future plants. In addition, research and development spending accounted for as charges in 2022 reached €1.8 million in 2022, up 29% compared to 2021. 
Operating profit was, therefore, €(5.4) million. Financial income improved by €0.2 million, mainly due to financial income from the investment of cash and cash equivalents, with financial expenses falling slightly. The share accounted for in the result of Afyren Neoxy amounted to a loss of €3.7 million at the end of 2022, compared with a loss of €1.0 million at the end of 2021. This is mainly linked to the operational expenses of the plant, in the absence of sales. 
The net result amounts to a loss of €9.2 million at the end of 2022, compared with a loss of €3.6 million at the end of 2021: the net loss is in line with the company's expectations.  
 At the end of 2022, Afyren had a cash position of €62.3 million. The consumption of cash over the year was limited to €4.8 million, of which more than €2 million was attributable to R&D and development expenses for future plants.
Company goals to achieve by 2027: 
Three production sites with a combined installed capacity of around 72,000 tons 

Cumulated production revenue from the three plants of more than €150 million

A target current EBITDA margin at group level of around 30%    
Nicolas SORDET, CEO of Afyren, commented, "In 2022, Afyren achieved major milestones set out in the roadmap presented at the time of its 2021 IPO, with the inauguration of the Afyren Neoxy plant, the structuring of its teams, the pursuit of an advanced CSR policy and the signing of new contracts. Let's move on to 2023 and the new challenges we are tackling, in particular the gradual launch of industrial production at Afyren Neoxy this year and the finalization of our joint venture project with a leader in the sugar industry for a plant in Thailand. Exchanges with customers and prospects indicate that as each day goes by, demand is broadening for our unique offerings, and our priority is to meet it as soon as possible."
1Net of other income, mainly operating grants