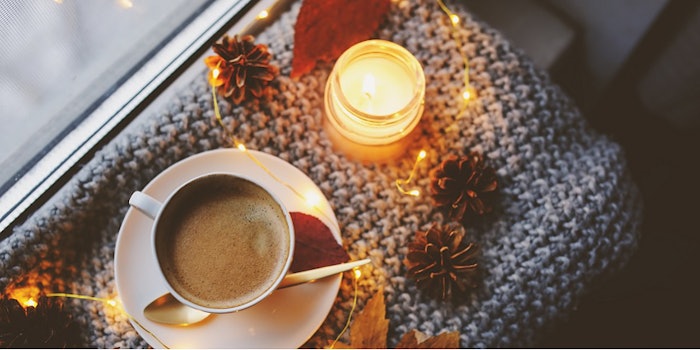 A recent NPD Group report has shown that consumers are cozying up to the hygge trend more and more by incorporating scents into their homes.
According to NPD Group findings, nearly 80% of U.S. consumers scent their home to relax and comfort themselves. Among these consumers, 50% reported using home scent to "relax," 35% felt more "cozy" using home scents and 30% used them to "uplift their spirits," which were all increases from 2016 levels. Increasingly, consumers are looking for products with a specific style or look, along with products that enhance and work with their home décor. Some of the popular scents include food/beverages scents, like cookies and vanilla, and woody scents. 
This has resulted in overall growth in the home scent market. Based on NPD's point-of-sale data, prestige home scent products grew to $80.4 million in 2017, a 59% increase over 2016. The three largest segments include candles, diffusers and home ancillary gift sets. Despite the growth overall, more than half of hygge-influenced consumers use the same scent in all or most rooms.
"Consumers are forging stronger emotional ties to their homes and basking in simple pleasures, whether it is the warmth of a candle or the comfort of a cozy blanket. In capturing this hygge, consumers are approaching and experiencing scent in new ways, as we see by the fact that growth of home scents is outpacing the rest of the fragrance category," said Larissa Jensen, executive director and beauty industry analyst, The NPD Group. "Capitalizing on the successes of this market, by creating more synergies between scented products worn on and beyond the body, presents a ripe sales opportunity for the fragrance category to bring the experience full circle."