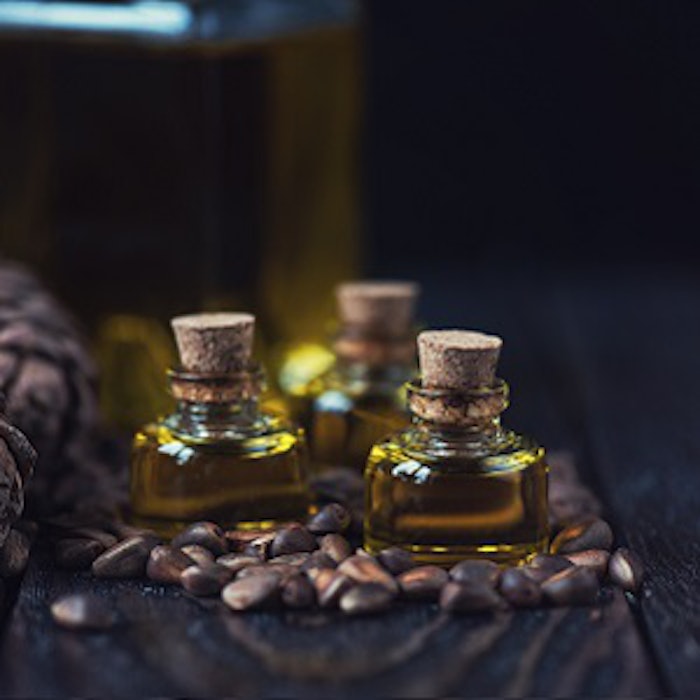 Cedarwood is an important perfume material in the woody odor tonality. It finds application in various types of fragrances. The oil is also used to obtain cedarwood derivatives. The term "cedar" is derived from Latin (cedrus), Greek (kédros), Old English (ceder) and French (cedre). Cedarwood trees were appreciated in antiquity. The wood was imported to Egypt for various uses. Cedarwood oil was obtained by primitive distillation in ancient India.
Origin
There are several varieties of evergreen trees of the genera Cedrus and Juniperus. Among them are:
• Juniperus mexicanus Schiede (fam. Cupressaceae), also known as Texas cedar. This tree grows in central and western Texas and Central America. • Juniperus virginiana L. (fam. Cupressaceae), also known as red cedar. The principal growing regions are Virginia and North Carolina. • Juniperus atlantica Manetti (fam. Pinaceae), also called Atlas cedar. This tree is native to the Atlas mountains of Morocco, and Algeria. • Cypressus funebris Endl. This tree is found in China, and is thus called Chinese cedar. • Cedrus deodara (Roxb.) Loud (fam. Pinaceae), which is native to the Himalayan Mountain region.
Mode of Production, Yield, Oil Type
Various types of cedarwood oils are used in perfumery. These include: Cedarwood Texas (ex. Juniperus mexicana); Cedarwood Virginia (ex. Juniperus virginiana L.); Cedarwood Atlas (ex. Cedrus atlantica Manetti); Cedarwood Chinese (ex. Cypressus funebris, Endl.); and Cedarwood Himalayan (ex. Cedrus deodara), which has been recently advertised in trade literature. Steam distillation is used to produce the above cedarwood oils. Cedarwood Texas oil is produced from heartwood and wood shavings. The rectified (redistilled oil) is almost colorless and of a lasting balsamic woody odor.