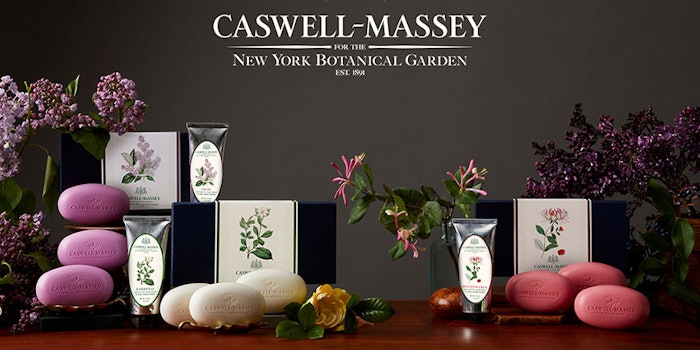 International Flavors & Fragrances (IFF) teamed up with natural fragrance brand Caswell-Massey and the New York Botanical Garden (NYBG) to create a collection of bath products and new fragrances.
Product fragrances were inspired by the garden itself, with delicate nods to:
"We are proud to collaborate with these two iconic brands and institutions—Caswell-Massey and NYBG—to create something fresh and relevant for a new generation. … We each bring out unique heritage, expertise and creativity to this project, as we share our love and respect for nature and all it inspires," said Nicolas Mirzayantz, fragrance group president, IFF.
The NYBG will serve as inspiration in the partnership's future plans as well—its botanicals will be utilized in the development of a unique fragrance.
"[Caswell-Massey's] centuries of fragrance expertise, combined with the pioneering sensory science at IFF, promises to make this history-infused collaboration a truly exquisite experience for contemporary consumers," said Meredith Counts, director of licensing and product development, NYBG.
Work on the botanical fragrance has already begun. The product line, which launched in September 2017, includes hand creams and bar soaps in each of the three scents.