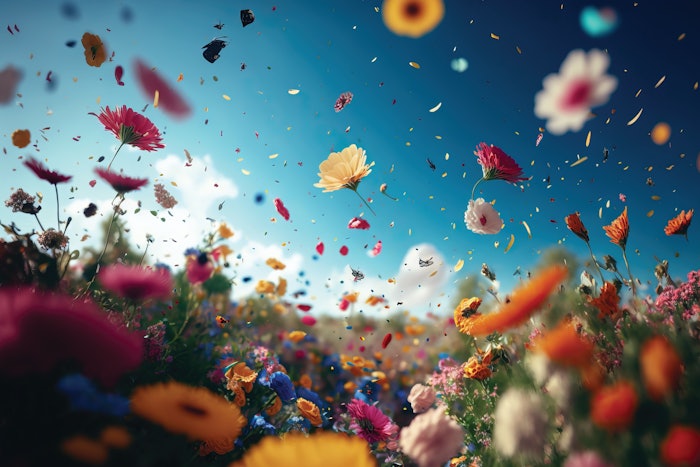 AdobeStock
Artificial intelligence (AI) in the flavor and fragrance space isn't a novel topic. We've been reporting on investments and launches incorporating AI for years. This month's cover as well as the image above are actually AI generated.
But it seems that now, more than ever, perfumers are beginning to speak up about AI's place in formulation. I connected with fragrance curator and frequent podcast guest Mark Knitowski who shared anonymous responses from professionals in the industry on the topic. You can tune into the podcast by visiting www.perfumerflavorist.com/multimedia.
Some examples of recent AI innovation in scent include Firmenich's EmotiCode. The AI-generated, cross-category set of "design rules" for creating fragrances that is said to enhance consumers' mental performance in cognitive tasks. Another is Givaudan's Myrissi, an AI technology that is said to translate scents into color patterns. The technology is designed to capture and predict the spontaneous emotional perception of fragrance experienced by consumers, determining the best alignment between colors, emotions and scents.
In the flavor space, Mintel debuted its subscription-based Flavour Landscape Engine platform to give users access to a network that collects new products from 86 markets around the world and utilizes three algorithms said to pinpoint flavor trends relevant to each user's market.
Ready to learn more about AI in scent? It will be one of the many discussion points at World Perfumery Congress 2024 in Geneva. Be sure to visit www.worldperfumerycongress.com and add your name to the mailing list.