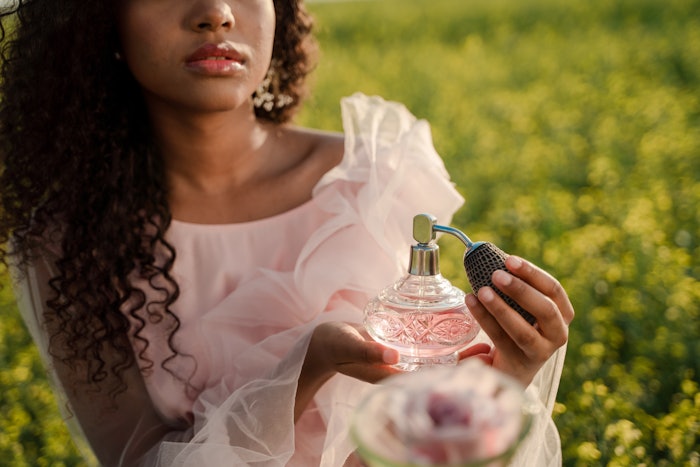 PEXELS
Givaudan has introduced Myrissi, an artificial intelligence (AI) technology, said to translate scents into color patterns. The technology is currently only available in western Europe, the United States, Brazil and Japan.
Related: Givaudan Releases 2022 Full Year Results
Myrissi* is a layer in Givaudan's 2025 strategy to expand customer-centered digital solutions. The technology is said to capture and predict the spontaneous emotional perception of fragrance experienced by consumers, determining the best alignment between colors, emotions and scents.
Per Givaudan, the Myrissi algorithm is designed to deepen the understanding of consumers' emotional mechanisms. This technology is the result of a decade of academic research in brain imagery and AI, to decode the spontaneous olfactory connection with color, modeled on the basis of a database of more than 25,000 consumer tests.
Myrissi has the ability to drive the company's creative and product development process starting either from a chemical composition to predict the color code association, or from a chromatic base to determine the appropriate olfactive affiliation. It also generates the visual mood board and the verbal ecosystem surrounding any fragrance: from packaging to campaign storytelling, consumers' emotional nuances are translated in their most complete and consistent form.
Maurizio Volpi, president of Fragrance & Beauty, says, "Myrissi represents a step change for the [i]ndustry. As e-commerce remains the privileged channel for customers, we must answer their need of an olfactive digital experience, something impossible to address until now. With Myrissi, we allow consumers to 'smell' visuals and colors that elicit the same emotions as the perfumes they are facing. This technology also enables Givaudan to support impactful marketing strategies for our customers, by matching their product designs with their scent, making the consumer experience delightful and fulfilling."
"Myrissi offers trailblazing support in crafting consumer-centered solutions, covering a wide scope of product categories, from Consumer Products to Fine Fragrances, driven by the powerful connection between color and scents," adds Muriel Jacquot, Neuroscience development manager. "With Myrissi, Givaudan inaugurates the 'Feel colors, smell emotions' approach in perfumery and strengthens its leading position in neuroscience research." 
*Myrissi is a trademark of Givaudan