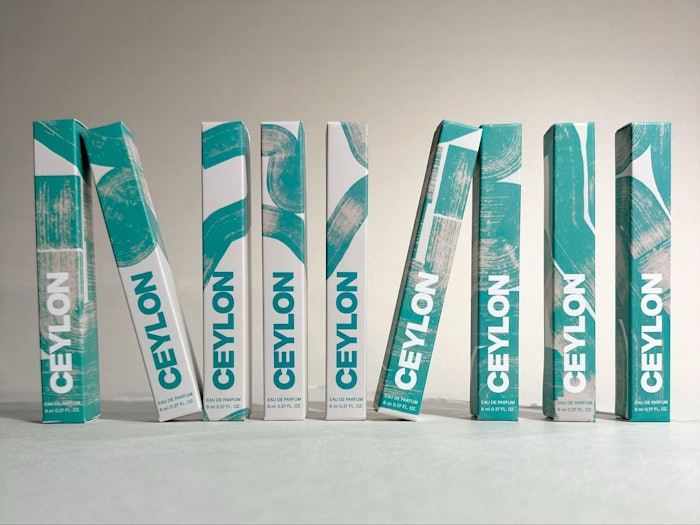 Ceylon has launched its eau de parfum, in collaboration with fragrance house Mane, featuring black tea, timur pepper and artemisia. 
Black tea is said to be refreshing, promote health and add a revitalizing touch. 
Timur pepper is infused with citrus and spice undertones for vibrancy and invigoration.
Artemisia is said to bestow cool and aromatic characteristics, adding freshness and tranquility.