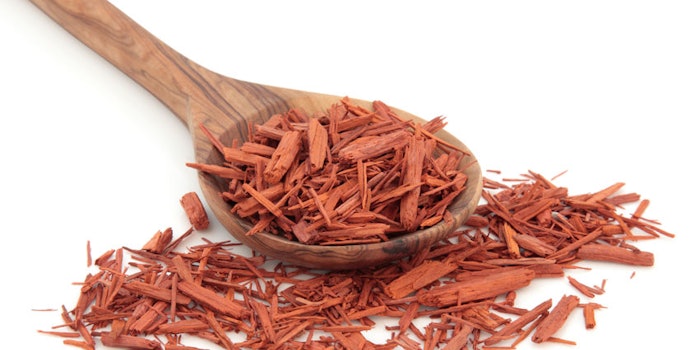 TFS Corporation and Young Living Essential Oils have partnered together to provide Young Living with double its production of sandalwood oil in order to meet the current and future demands of the market. TFS' sandalwood oil will complement the company's existing supply of Royal Hawaiian Sandalwood from its partner in Hawaii.
"We admire TFS' commitment to high quality, sustainably grown sandalwood," said Jared Turner, Young Living chief operating officer. "Its practices align with our commitment to stewardship of the earth and follow our strict 'Seed to Seal' standards for quality."
Sustainable sandalwood
TFS has established one of the world's largest sandalwood trees in Australia's tropical north. After harvesting from 15-year-old-trees, TFS replaces and replants saplings as part of its sustainability initiatives, which also include renewable energy and water recycling systems.
"We're proud to work with Young Living to share our premium oil with consumers across the globe," said Mario Di Lallo, head of global products for TFS Corporation. "We are honored to align our business with Young Living, a like-minded, environmentally conscious, global company."