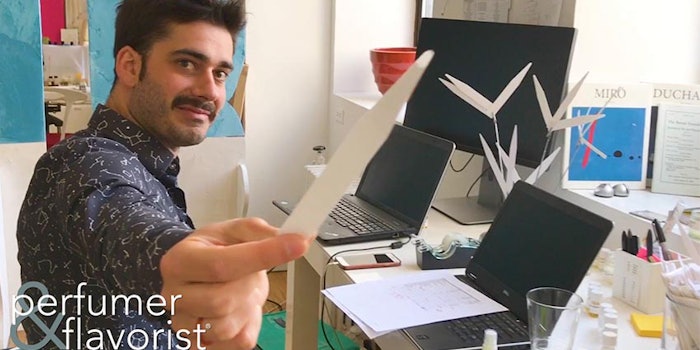 "I think our generation is very connected and helpful [towards] one another because we all know it's very difficult...I think with our generation, there is less secrecy."
What does it take to begin a career in perfumery? Ugo Charron, trainee perfumer, Dream Air LLC, talks to Perfumer & Flavorist in this exclusive interview at the New York-based fragrance lab on:
his perfumery path from Grasse to New York,
the perfumery community,
finding inspiration in daily life,
connecting raw materials with memory
and more.