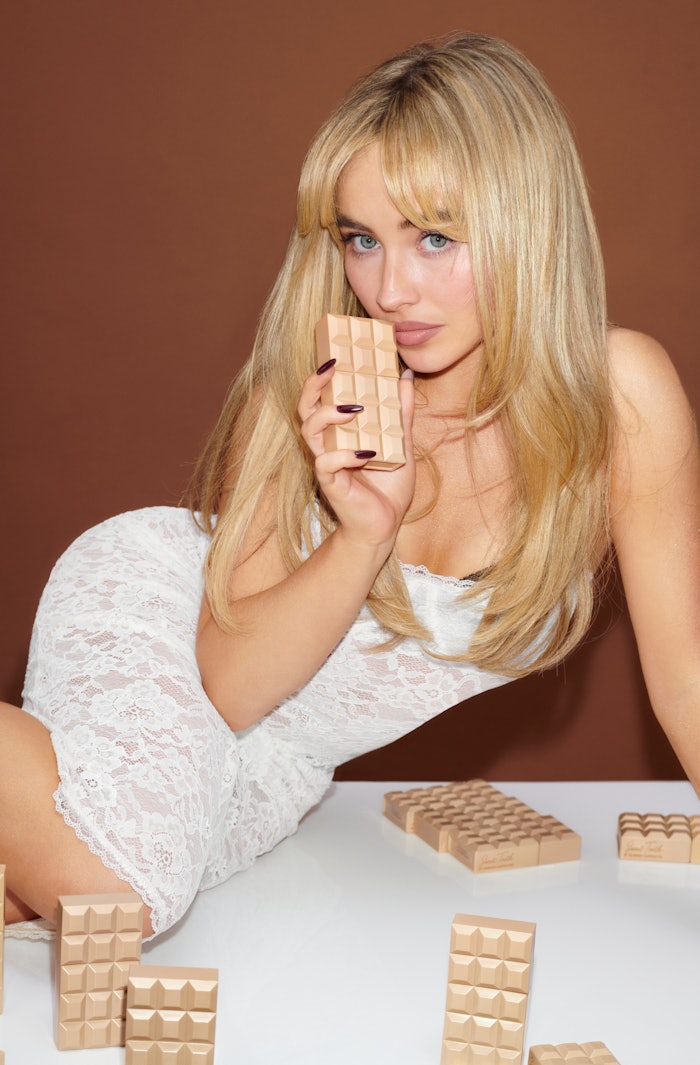 Sabrina Carpenter is launching her new fragrance Sweet Tooth: Caramel Dream in partnership with Scent Beauty. The new fragrance campaign will serve as the umbrella for all fragrances and line extensions under Carpenter's portfolio.
Sweet Tooth: Caramel Dream was developed in partnership with Firmenich and Perfumer Gil Clavien, the original formulator of Carpenter 's first fragrance, Sweet Tooth.
Sweet Tooth: Caramel Dream features notes of:
Caramelized amber
Patchouli
Dark chocolate bean
Sugared lemon
Orange zest
Freesia, vanilla
Dark chocolate bean
Fluffy musk
Sweet Tooth: Caramel Dream is now available on TalkShopLive and Walmart.com. Body sprays will be in Walmart stores on August 29, 2023 and on Scentbeauty.com on September 7, 2023.
Steve Mormoris, founder and CEO of Scent Beauty, said, "We are thrilled to introduce the next generation of Sabrina Carpenter with this new campaign, as we believe Sabrina embodies young women today who are adventurous, fun, and enigmatic. Known for his imaginative and creative approach, we knew Teklos was the perfect visionary to bring Sabrina's vision to life, captivating audiences worldwide."
Carpenter said, "As an artist, I believe in the power of storytelling through music and various art forms. Perfume, to me, is an emotional extension of my music and personal world, and it allows me to create a stronger connection with my fans. With this new campaign and Caramel Dream, I want to invite my fans into my world, where every fragrance will tell a unique story that resonates with their hearts."