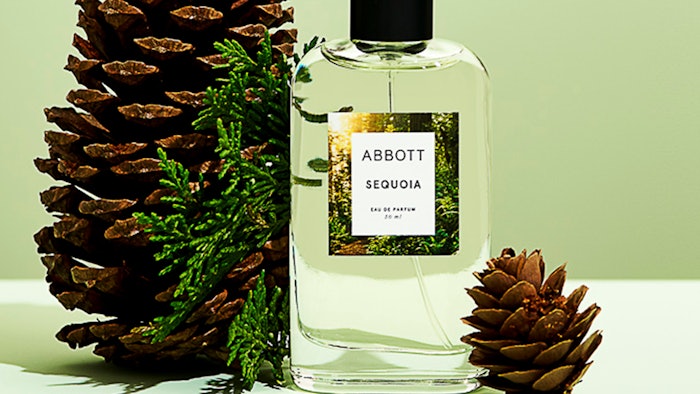 Abbott has announced its retail expansion to Sephora with the launch of an exclusive Exploration set on Sephora's website and physical stores. The set of six scents will launch on April 19, 2022, via Sephora's website, and physical Sephora stores on May 6, 2022.
Related: Louis Vuitton Releases City of Stars Fragrance
The exclusive set will be a variation of Abbott's NYC Exploration set of eight fragrances available on its website and at Credo Beauty. The eight nature-inspired fragrances featured in Abbott's NYC Exploration set include Big Sky, Mojave, Montecito, Crescent Beach, Sequoia, Telluride, The Cape and Voyageurs.
Big Sky is inspired by the mountains, glaciers and ranchlands of Montana with notes of mountain air, grass and an open campfire.
Mojave is a light, citrusy and spicy fragrance inspired by the Mojave Desert. Scent notes blend bergamot, black pepper and tobacco leaf.
Montecito is inspired by road trips along California's Central Coast with notes of citrus, floral, tart fruit and wood.
Crescent Beach is inspired by summers spent among the flowers and breezes of Long Island, New York, with notes of floral, amber and the ocean.
Sequoia is inspired by the Sequoia National Park with deep woodsy and smokey notes.
Telluride is inspired by the mountains of Colorado with notes of leather, pepper and dried sweet tonka.
The Cape is inspired by a winter surfing escape to Cape Cod, Massachusetts with fresh and cool notes.
Voyageurs is inspired by the waters, grasses, trees and wildflowers of the Voyageurs National Park with fresh green notes.
Jose Alvarez, co-founder of Abbott, said in a press release, "We are thrilled to begin our partnership with Sephora this spring. We view Sephora as the leading beauty and fragrance retailer and an ideal partner to help introduce Abbott to a wide and enthusiastic audience of fragrance lovers. We are particularly impressed with Sephora's commitment to clean and environmentally conscious brands and could not be happier to be part of their Clean+Planet Positive initiative."
Want to know everything going on in flavor & fragrance? Sign up for P&F+'s newsletter. You can also follow along on Instagram and LinkedIn.