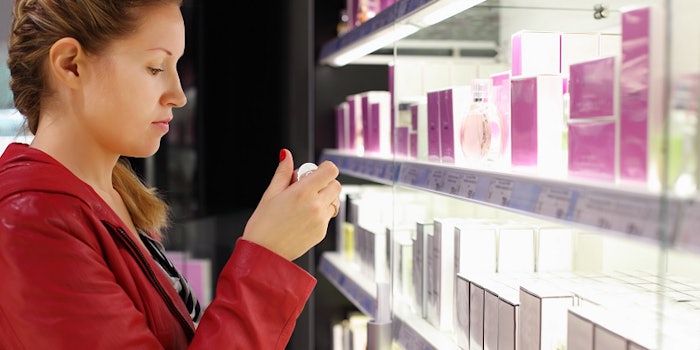 The Estée Lauder Companies Inc. has reported strong financial results for its fourth quarter, along with strong yearly finances with the fiscal year ending on June 30, 2017.
"Throughout the fiscal year, our momentum accelerated, culminating in an outstanding fourth-quarter performance that completed another year of strong net sales and earnings per share growth. These results reflect our success in pivoting our business to the fastest-growing areas of prestige beauty to align with consumers' changing shopping preferences. With our leading brands, quality innovations and the acquisition of two makeup brands, we attracted new consumers globally," said Fabrizio Freda, president and CEO.
2017 Growth 
Estée Lauder completed its 2017 fiscal year on a high note. The company reported net sales of $2.89 billion for the fourth quarter, opposed to $2.65 billion from the previous years. In addition to net sales, net earnings increased from this quarter to last year's fourth quarter. Net earnings for the quarter were $229 million, in comparison to $94 million last year.
For the overall fiscal year of 2017, Estee Lauder achieved total net sales of $11.82 billion, a 5% increase from the $11.26 billion in the previous year. Net earnings for the year were $1.25 billion, compared to $1.11 billion last year.
The Fragrance, Makeup and Skin Care Segments
In addition to reporting sales and earnings, Estée Lauder provided insight into activity among specific segments. Among them include:
Fragrance
Fragrance sales increased due to the strong double-digit gains from luxury brands Jo Malone London, Tom Ford and Le Labo.
Jo Malone did particularly well in every region, attributed to brand expansion and the recent launch of Basil & Neroli.
Le Labo saw growth due to existing product and launches.
Operating income for fragrance increased sharply, reflected by higher sales from Jo Malone and designer fragrance expense management.
Makeup
Makeup sales increased due to the company's recent acquisitions of Too Faced and BECCA, which contributed roughly 3.5% of the report sales growth.
Makeup operating income decline due to the strong growth from Tom Ford and Estee Lauder, which offset declines from Clinique and MAC.
The increased sales from Tom Ford were driven by its lip color franchises. Additionally, brands such as Smashbox and La Mer saw sales increases. 
Skin Care
Net sales increased driven by the success of new and existing La Mer products.
The Estée Lauder brands saw solid sales growth in travel retail and the China market, partially due to the gains in the Advanced Night Repair and Revitalizing Supreme franchises.
Brands such as Bobbi Brown, Origins and Aveda saw solid gains, which were offset by lower skin care sales from Clinique.
Bracing for Future Challenges
Now with 2017 in the books, Estée Lauder is looking to 2018 to continue its growth. The global prestige beauty market is expected to see growth around 5% during the 2018 fiscal year. Additionally, the company is bracing issues related to social and political issues, the decline of retail tragic and certain tourist-driven markets.
"In our 2018 fiscal year, we expect to see initial net benefits from our Leading Beauty Forward initiative and we will continue to focus on increasing the efficiency of our operations, eliminating non-value-added costs and generating sales leverage, while strategically reinvesting to support strong and sustainable growth," said said Fabrizio Freda, president and CEO.