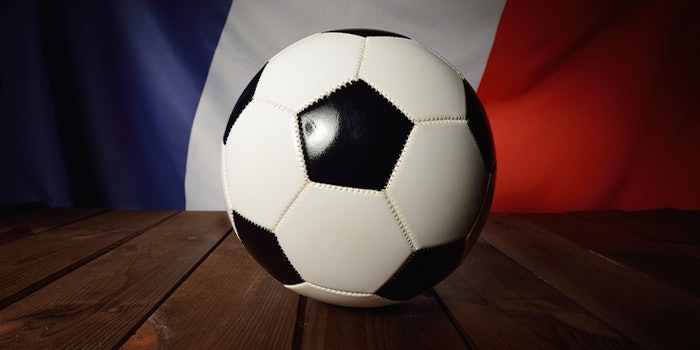 Robertet Group has partnered with Okaia to create the first official fragrance of the France national football team.
Related: Robertet Announces Absolue Pays de Grasse Certification
Eau bleu is the beginning of a series of fragrances that will be dedicated to the world of French soccer. The perfume features the olfactory signature of the French soccer team and is intended for fans and collectors of all generations.
The project is entirely made in France, the raw materials selected, the production of the essence and even the packaging.