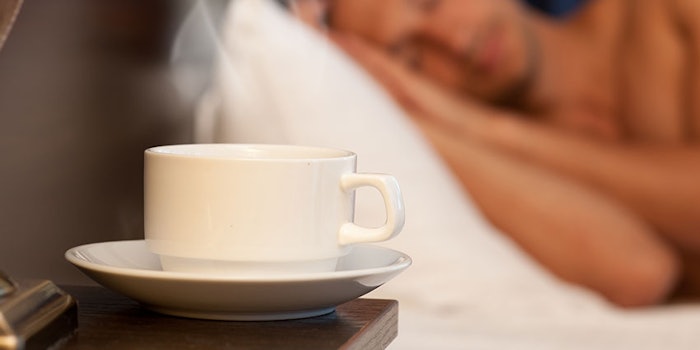 Givaudan has invested in Sensorwake, a French start-up responsible for the world's first olfactive alarm clock, one of several recent digital fragrance releases.
The clock wakes users up gently by releasing various scents in progressively strong concentrations, so that users can literally wake up and smell the coffee. A melody plays after three minutes of scent emission as a backup. Scent capsules last through 30 uses, are REACH, CARB and IFRA-certified and can be recycled.
The alarm clock allows users to wake up to the following scents:
Seaside: Sea spray, monoi and tiare flower, meant to evoke happy memories of paradise.
Croissant: Buttery notes for a breakfast in bed.
Toast: Vanilla gives a warm touch to this baked, "just out of the toaster" scent.
Espresso: A boost before leaving bed with this strong coffee aroma.
Chocolate: This decadent scent is smooth and gourmet.
Peppermint: Strong, invigorating and crisp to wake up with.
Grass: Green and fresh to channel the outdoors.
This investment comes after two years of collaborations between the two companies, with Givaudan playing a role in designing the scents used in the alarm clock and Sensorwake's Oria, a product that releases soothing scents during sleep.
"We're proud to invest in Sensorwake and further develop our existing partnership. It's great to support young talent and partner with start-ups that share the same commitment and vision towards innovation in fragrances. We look forward to strengthening this collaboration and working together on new digital projects to enhance the daily lives of consumers across the world," said Gilles Andrier, Givaudan CEO.