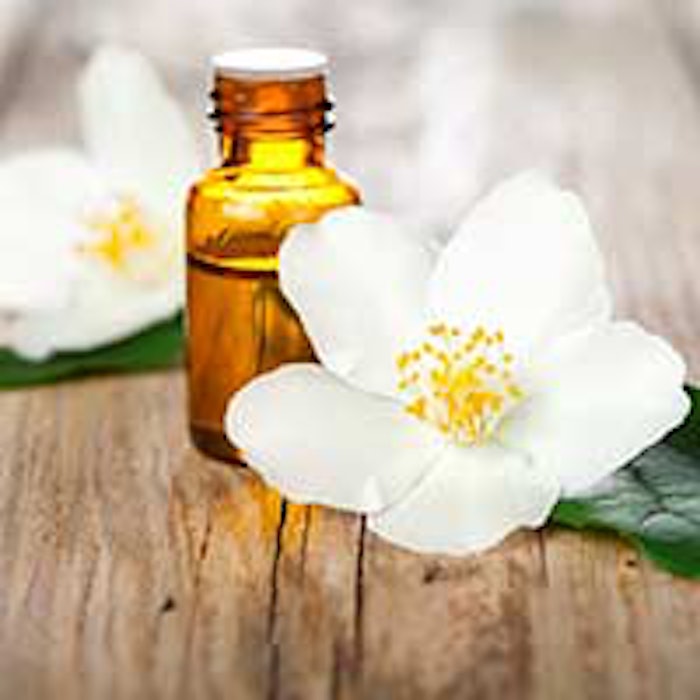 Alpha Aromatics introduces its new spring and summer 2016 scents for personal care, home, organic and fine fragrances, the production of which are developed based on the study of current and upcoming scent trends.
The 2016 spring and summer fragrances capture the seasons' feel with memorable, custom-designed scents, says Roger Howell, chief perfumer, Alpha Aromatics.
The new natural and organic fragrances for spring/summer 2016 include:
Black Bamboo Pikake, a sensual floral, bamboo type, contains a splashing dewy-citron top-note, followed by notes of gardenia, pikake, plumeria, lily and star anise, and finishes with a soft, bamboo, patchouli and sandalwood base-note.
Burnt Vanilla & Amber, a warm, spicy fragrance, has a bright citrus top-note, followed by a spicy cinnamon leaf middle-note, and finishes with a warm, musky, sandalwood, amber and burnt-vanilla base-note.
Pepperberry Waterlily, a fruity floral scent, opens with a bright grapefruit rind, casaba melon, apple, peach and berry top-note, then leads to a floral heart of rose, jasmine, carnation, ylang and waterlily. It finishes with a warm, woody, white musk and sandalwood dry-down.
Wild Sage Cassis has a comforting, citrus-green-floral type with a sparkling top-note of tangerine, lime, grapefruit, apricot and cassis, middle-notes of jasmine, lily, neroli, and earthy patchouli, and dried sage-like base-note.
Green Hibiscus & Peach has a fruity-floral blend opening with a peachy-black berry and apricot kernel top-note, followed by a floral bouquet of night blooming jasmine and hibiscus, and finishes with a warm, creamy, musky base-note.
Other scents offered for the 2016 season include:
Ruby Guava
White Willow and Moss
Coconut Mango Acai
Honeydew Lemongrass
Island Blossom Nectar
Sugared Bamboo Blossom
Driftwood Coconut