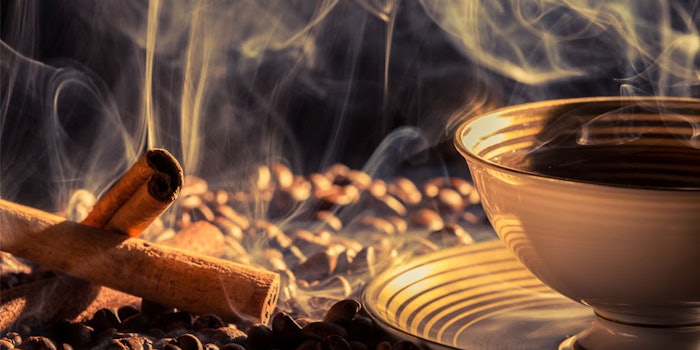 A report by Business Wire* states that the market size of flavor and fragrance is expected to grow at CAGR of 5.1% during the forecast period of 2021 to 2026. During that time, it's projected to reach $29.0 billion in 2021 and $37.3 billion by 2026.
Related: Report: CBD-Infused Beverages Market Growth
The growth of the flavor and fragrance market is primarily supported by the growing population in emerging economies such as China, India, Indonesia, South Korea, Brazil and South Africa.
The demand for flavors and fragrances is also due to the increase in awareness among the population about the benefits of the ingredients used in food products and consumer products in countries such as the United States, Japan, France, Canada, Germany and the United Kingdom.
The demand for flavors and fragrances is also attributed to changing consumer preferences toward convenience food and increasing demand for consumer products. Stringent government regulations on the use of synthetic flavors and fragrances in Japan, China, the United States and European countries are restricting the growth of the flavors and fragrances market.
The report also states that "synthetic" was the largest ingredient of flavors and fragrances for the market in 2020. The dominance of synthetic ingredients is owed to its low cost and growing use in various end uses, such as beverages, packaged food products and home and personal care products.
The report detailed that Beverages and consumer products are estimated to be the largest end-use industry in flavors and fragrances market, respectively between 2021 and 2026.
Bakery segment is expected to grow due to a rise in demand for aspirational purchase of global drink brands and increasing demand for dietary drinks owing to the rising percentage of health-conscious individuals. Consumer products segment is estimated to grow due to the rise of organized retail chains, changing lifestyles and the growing demand for various consumer products such as home care and personal care products
APAC is expected to be the largest flavors and fragrances market during the forecast period, in terms of value.
APAC was the largest flavors & fragrances market in 2020. The changing lifestyle and high economic growth of emerging economies such as China, India, Vietnam and Indonesia have fueled the demand for flavors and fragrances in this region. In addition, the rapidly growing food and beverage and cosmetic and home care industries are fueling the growth of the flavors and fragrances market in the region.
*businesswire.com/news/home/20211020005506/en/Flavors-Fragrances-Markets-2026-by-Ingredients-Natural-Synthetic-End-use-Beverage-Savory-Snacks-Bakery-Dairy-Products-Confectionery-Consumer-Products-Fine-Fragrances---ResearchAndMarkets.com
Want to know everything going on in flavor & fragrance? Sign up for P&F+'s newsletter. You can also follow along on Instagram and LinkedIn.