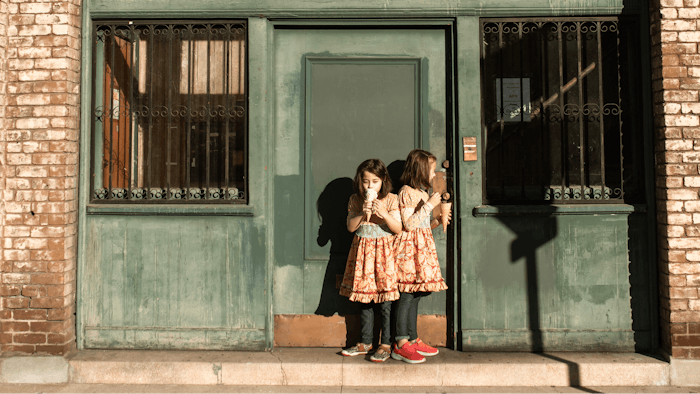 PEXELS
A recent dessert and confection trend report provided by T. Hasegawa, stated that over the past two years, nostalgia has played an important role in providing comfort and familiarity to consumers during the pandemic, and desserts were the most common category where this trend played out. According to Mintel research, 37% of consumers enjoy desserts that offer a twist on the familiar, while 46% of consumers like desserts that remind them of childhood.
This statistic echoes the latest product launches in confection. From collaborations to seasonal/LTO flavors, check out these sweet applications that made their way to shelves—and the freezer aisle.
Scoops
Jeni's Splendid Ice Cream Launches Boozy Eggnog Flavor
Jeni's Boozy Eggnog is made with grass-grazed milk for a salted egg custard base and offers the taste of spiked nutmeg and Uncle Nearest Whiskey.
Netflix x Van Leeuwen Launch Glass Onion-inspired Ice Cream
Seasonal, limited-edition and collaboration products spark creativity for imaginative flavor pairings. They can also be used to test a product before a company adds it to the permanent lineup. One of the most recent ice cream creations bred from the collaboration is Van Leeuwen's limited-edition ice cream flavor inspired by Rian Johnson's Glass Onion: A Knives Out Mystery.
Salt & Straw Launches Edible Perfume & Ice Cream Pairing Bundle
The holiday Perfume Pairing Pack features a flight of three travel-size fragrances, plus five pints of Salt & Straw ice cream.
Graeter's Ice Cream Talks Flavor Research & Development
Speaking of scoops, P&F+ tapped chief of quality assistance, Bob Graeter, to talk about his flavor journey as well as the evolution of the industry with a focus in, you guessed it, ice cream.
Cookies & Confections
Pop-Tarts Re-releases Gingerbread Flavor
The limited-edition Frosted Gingerbread flavor offers a vanilla frosting and a gingerbread-flavored filling, featuring white icing and nine printed designs. 
Oreo Adds Mint Chocolate Flavor to Gluten-free Line
The global gluten-free products market size was valued at $5.9 billion in 2021 and is expected to expand at a compound annual growth rate of 9.8% from 2022 to 2030. While the market demand for gluten-free and better-for-you products continues, companies are tapping flavorists to recreate classic flavors without compromise. 
M&M's Announces Caramel Cold Brew Flavor
A report by Fortune Business Insights found that the global confectionery market is projected to grow from $194.37 billion in 2021 to $242.53 billion in 2028, growing at a CAGR of 3.8% during the forecast period of 2021-2028.