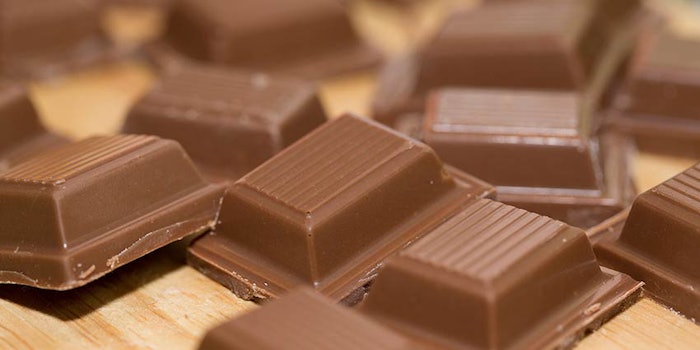 Symrise is supporting German chocolate makers with "Milk Chocolate Mania," a project that helps detect in advance whether or not a type of milk chocolate will be popular with its target audience.
Germans are verrückt for chocolate—8.7 kilograms of different chocolate types are consumed per capita, per year—with a particular fondness for milk chocolate, preferred by 21% (followed by dark and extra dark). Responding to this popularity, members of Symrise's sensory and consumer insights departments teamed up to identify and systematize the different elements of the taste profiles of numerous chocolate varieties.
Related: This is Chocolate
This knowledge was categorized into chocolate profiles and combined with the preferences of German consumers, identified through a consumer survey. Using the data they generated, Symrise developed a predictive model that provides the basis for the company and its consumers to improve the success of milk chocolate, for new and existing products alike.
"We wanted to understand what consumers like about their favorite milk chocolates," said Katharina Scholz, product specialist for sweet products. "With Milk Chocolate Mania, producers of milk chocolate can from now on use our knowledge about the market in Germany and the taste preferences of consumers. Together, we want to create chocolate to melt for."