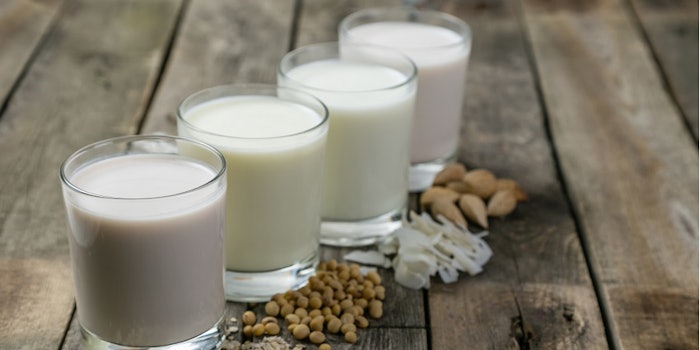 Symrise Flavors N.A. has released its masking flavor solutions to address the aftertaste and off notes of plant protein in non-dairy applications.
"Symrise's marketing and technical professionals recognize the heightened interest in plant protein health benefits, understanding that these benefits go well beyond nutrition, notably in the non-dairy segment. Based on our technology and innovation expertise, our masking flavor solutions result in better taste in plant protein non-diary applications," said Carol McBride, category director of sweet.
Upon request, Symrise can provide product information and recommended dosages for its natural pea protein masking flavor, natural rice protein masking flavor, natural almond protein masking flavor and natural soy protein masking flavor.
"A Symrise technical specialist can work with customers in tailoring masking solutions for drinkable products, as well as non-dairy yogurts, ice creams, protein powder mixes, smoothies and milks," said McBride.