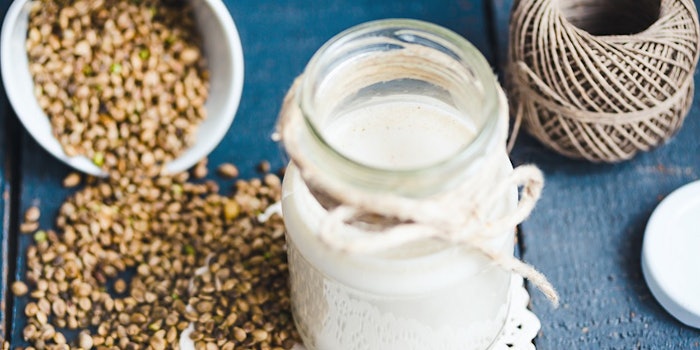 According to a recent Packaged Facts report, the dairy and dairy alternative beverage market is projected to be worth $28 billion by 2021.
Leading the growth away from traditional milk products is consumers looking for healthier options. In addition, consumers are increasingly concerned about animal welfare and choosing plant-based beverage because of ethical reasons.
Though soy, rice and almond milk products have been on the market for some time, newer plant-based beverages are entering the market. Among some of the trending non-dairy milks to pay attention to in 2018 include:
Barley milk. Companies like Canvas convert unused barley grain from beer brewing and process it into a sustainable plant-based beverage. Currently, they offer a line of five flavored products in original, cold brew latte, cocoa, turmeric chai and matcha.
Flax milk. Flax milk is also gaining popularity due to its high omega-3 content and allergen-free benefits. One of the leading brands in this category, Good Karma has created a line of products that is free of all major allergens.
Pea milk. Consumers that are looking to watch their waistlines might choose pea milk. Products like Ripple's pea milk contain half the sugar of cow milk and 50% more calcium, iron and vitamin D.
Quinoa milk. Quinoa milk is projected to grow in 2018 due to its health benefits. The beverage formulation claims to be high in protein, fiber, vitamins and contain nine essential amino acids.
Hemp milk. With only 1% of North American consumers reporting that they've tried a hemp food or beverage, this plant-based beverage is expected to grow due to its health benefits.
"Vegetarians and vegans together account for less than 15% of all consumers and their numbers do not grow very rapidly, but a growing number of consumers identify themselves as flexitarian or lessitarian, meaning that they've cut back on their consumption of animal-based foods and beverages. It is this group that is most responsible for the significant and ongoing shift from dairy milk to plant-based milk," said David Sprinkle, research director for Packaged Facts.