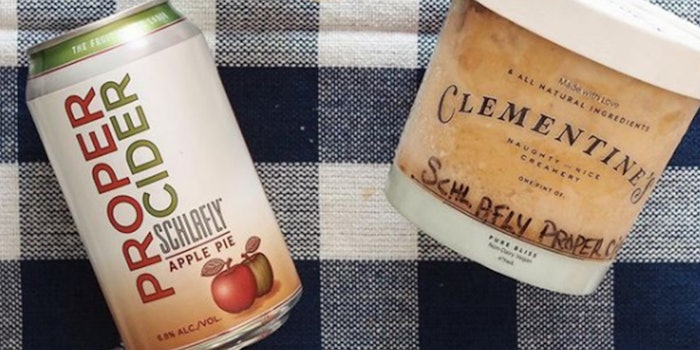 Clementine's Creamery is partnering with Schlafly Beer for a new boozy Apple Pie Proper Cider flavor.
Related: PA Dairymen's Association Debuts Cowabunga Ice Cream
Schlafly's crisp Apple Pie Proper Cider is paired with a sweet and slightly acidic honey crisp apple shrub, cinnamon and brown sugar to create the ice cream. 
The creamery is located in Missouri and items can be shipped across the United States.