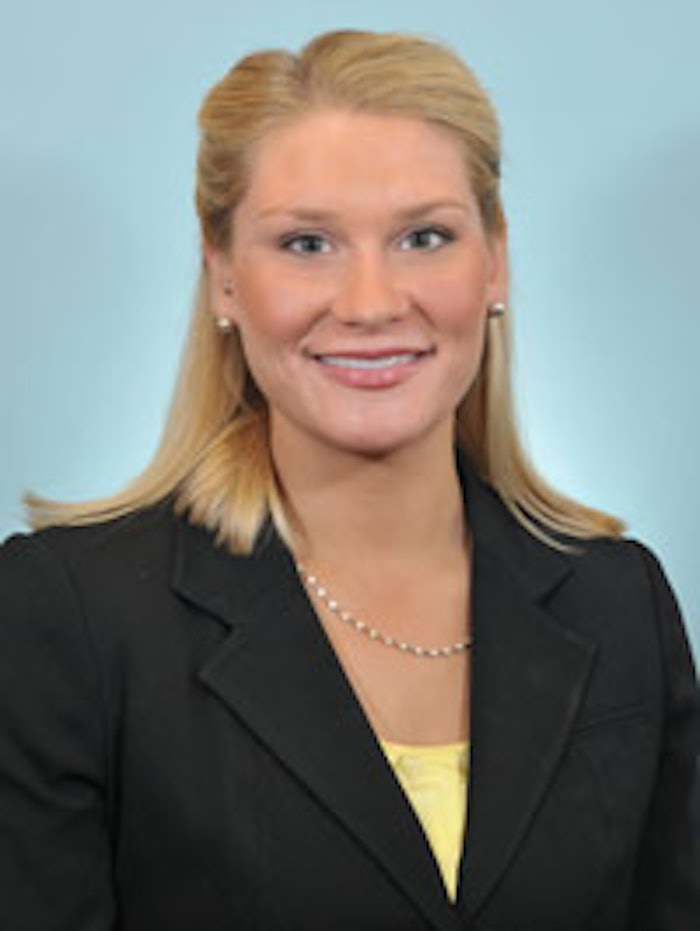 Dark chocolate has garnered much attention in recent months as consumers search for small treats and affordable luxuries in tough times. Not only does this treat provide consumers with a simple yet flavorful way to indulge, but it also packs a potent dose of good-for-you antioxidants and health benefits. In the global chocolate confectionery category, dark introductions grew 69% between 2006 and 2008, according to Mintel's Global New Products Database (GNPD), with more manufacturers experimenting with unique flavor combinations and price points in order to appeal to a broad range of consumers. Perhaps some of the most notable formulation innovations in dark chocolate have occurred outside the confectionery segment, with categories such as pasta, soup and even personal care using dark chocolate to boost the flavor, functionality and premium appeal of a variety of products.
Unique Combinations and Applications
With its subtly sweet and often bitter flavor, dark chocolate has proven to be a creative accompaniment to ingredients not generally associated with sweet desserts and indulgence foods. From fiery spices to exotic fruits, it appears that no ingredients are off limits when experimenting with creative dark chocolate formulations.
In the United States, niche chocolate manufacturer Vosges touts a line of premium chocolate bars that are flavored with unusual savory ingredients and spices. Included in the range, for example, is a Black Pearl Exotic Candy bar with dark chocolate, ginger, wasabi and black sesame seeds. Other noteworthy variants in the line include a Red Fire Exotic Candy Bar with Mexican ancho and chipotle chilies, Ceylon cinnamon and dark chocolate, as well as the Calindia Exotic Candy Bar, which contains cardamom, walnuts, dried plums and Venezuelan dark chocolate.
Mainstream manufacturers are also experimenting with unusual offerings. For instance, in Switzerland, leading chocolatier Lindt recently introduced Lindt Creation 70% Hot Pomegranate and Chilli Dark Chocolate, which mixes sweet and spicy flavors for a unique chocolate experience.
Outside of confectionery, dark chocolate continues to gain momentum as a differentiating flavor in a number of savory meal categories. In fact, between 2006 and 2008, global dark chocolate instances in food and beverage categories outside of confectionery grew 92%, according to GNPD, with this ingredient appearing in products ranging from tea to cheese.
In Italy, for example, Covip recently introduced Farfalle Pasta with spicy chocolate, which consists of durum wheat semolina, dark chocolate and red chili. Similarly in the United Kingdom, New Covent Garden Food recently introduced Choc Full Of Beans Soup, which is made using all natural ingredients, including mildly spiced mixed bean chilli and dark chocolate.
Health and Functionality
With much research highlighting the virtues of dark chocolate's high antioxidant content and purported heart health benefits, a number of products using chocolate as the marquee functional ingredient have recently hit the market. To boost the health credibility of the foods, several products have paired antioxidant-rich superfruits with dark chocolate in order to provide a powerful and tasty antioxidant delivery system.
In the United Kingdom, Xoçai Active Chocolate Flavoured Antioxidant Drink combines unprocessed cacao with açai berries, blueberries and concord grapes to create a rich dark chocolate taste and concentrated dose of antioxidants. This natural functional beverage contains no artificial colors, flavors or preservatives. Similarly, in the United States, Nutritious Living Antioxidant Indulgence Breakfast Cereal claims to support a healthy immune system by assisting the body's natural defense against free radicals. This all natural cereal contains dark chocolate, strawberries and goji berries, and is free from high fructose corn syrup, partially hydrogenated oils, preservatives or artificial sweeteners.
Dark Chocolate in Personal Care
In the increasingly competitive consumer products marketplace, many manufacturers are aiming to differentiate their products by reaching outside of their own categories for formulation inspiration. Outside of food and beverage, dark chocolate has proven a welcome component in the personal care sector, with several products incorporating the ingredient, not only for its alluring scent, but also for its beneficial antioxidant properties.
In France, Sensation Chocolat's Dark Chocolate Foaming Show Gel contains the proprietary ingredient Vegebios Cacao, an extract prepared from cocoa bean shells that is rich in iron, magnesium and antioxidants to nourish and hydrate skin. Similarly in the United States, Kerí Glassman Skin Appétit Nutri-Moisture Balm Stick is a nutrient-dense, buttery-rich moisturizer which targets dry, flaky skin. The paraben-free product contains skin-soothing yogurt, vitamin-packed fruit extracts and antioxidant-rich dark chocolate to prevent premature aging.
Dark chocolate's versatility, premium appeal and functional benefits make it a prime ingredient for innovation across a variety of product categories, and as consumers continue to seek out little luxuries and treats in their lives, we are likely to see more experimentation with both flavor and format. A growing number of manufacturers have marketed dark chocolate offerings around the provenance and the percentage of the cacao contained within the products, and these positioning techniques will likely continue to gain momentum as well, further boosting dark chocolate's premium appeal.