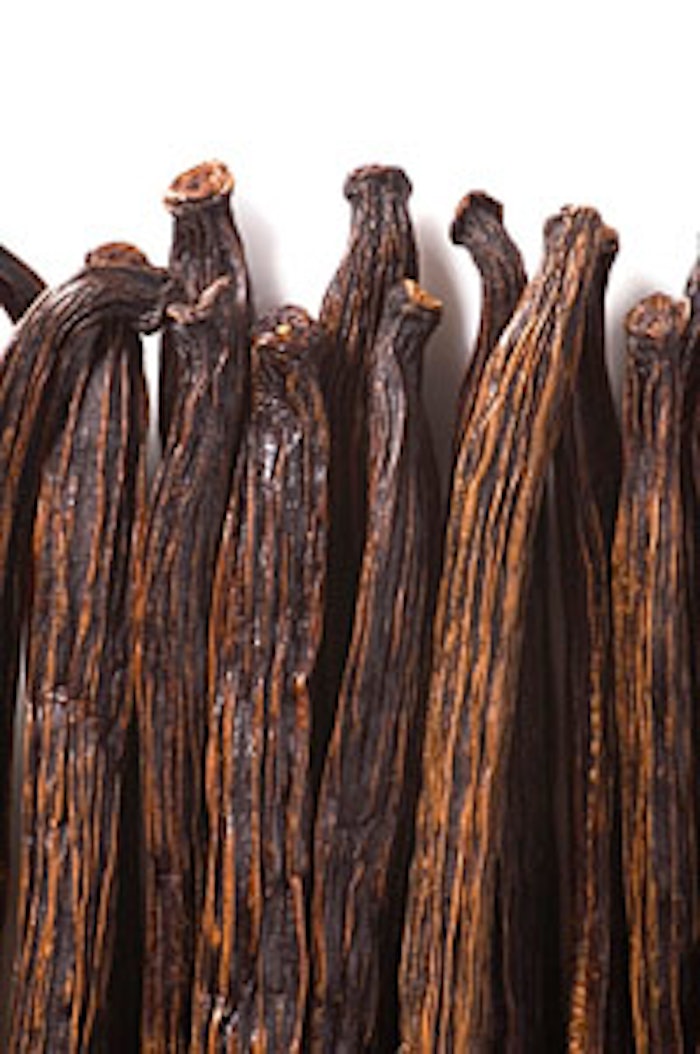 In the May issue of P&F magazine, we approached suppliers and formulators to offer their feedback on the state of vanilla. As the political crisis in Madagascar drags on and the overall financial climate sours, we ask: what is the current state of vanilla in F&F and what will it be over the next 12 months? As part of our continuing online conversation, we offer another in a series of Web Exclusive insights. Send us your thoughts and feedback here.
Political Upheaval*
Political instability in Madagascar is a concern in the near term. Shipments of vanilla beans within the country can be disrupted; exports are also often delayed. But, longer term, I believe the impact will be relatively minor. Vanilla is a very important piece of the Malagasy economy, especially for the rural population. I don't believe that any politician can afford to be associated with a severe disruption of the vanilla market.
Applications
Vanilla prices are near all time lows. This affordability has enabled food and beverage manufacturers to use it extensively in new product development. The culinology trend has also made an impact. Chefs absolutely love pure vanilla and are remarkably creative about finding new applications for it. For example, vanilla is being used in many seafood dishes with mouthwatering results.
Free Trade
Virginia Dare is strongly committed to fair trade vanilla. We believe that it will significantly improve the quality of life of the vanilla growers, who traditionally haven't had the knowledge or the clout to get their fair share of the revenue generated by their hard work. There would be benefits for the users of vanilla as well. Fair trade would help to stabilize the market and prevent the wild swings in availability and pricing that we saw from 2000 to 2005. And, because vanilla is typically a minor cost component in the finished food or beverage, the fair trade premium would be negligible to consumers.
Organic Vanilla
Organic vanilla is growing dramatically. Several origins including Madagascar, Uganda and India supply organic vanilla, giving food and beverage manufacturers lots of flavor profile options. Since vanilla is typically grown under organic conditions, the added cost is primarily for the required documentation. As demand grows, we expect the premium for organic vanilla will decline and be a relatively small percentage over conventional vanilla.
*At press time, transitional leader Andry Rajoelina and ousted president Marc Ravalomanana were engaged in talks to end the country's political crisis.
-Rick Brownell is vice president of vanilla products for Virginia Dare